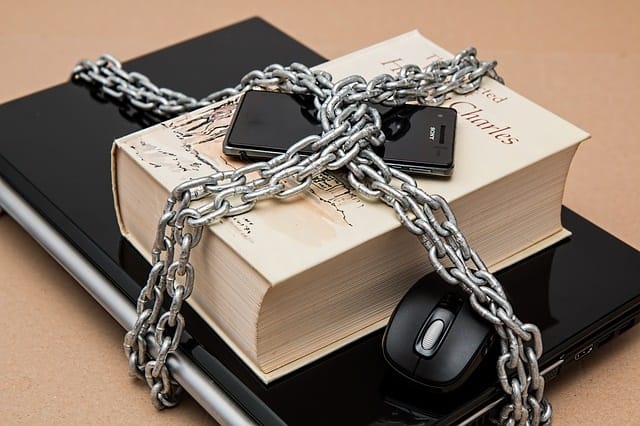 News Gawker being convicted of paying Hulk Hogan US$140 million in compensation for publishing the wrestler's sex tape is truly unsettling to mass media practitioners. The cause, because of the case Gawker vs Hogan doesn't stop there. The media group, which often reports on controversial matters about famous people, was forced to file a bankruptcy request because the amount of compensation that was decided by the court was not a small amount.
The longer tail is due to the fact that Hogan's lawsuit was financed by a Silicon Valley billionaire who is also a co-director of Facebook, Peter Thiel. Why is an internet technocrat like Thiel so eager to "kill" Gawker? This is what worries journalists and media practitioners in the United States.
Thiel does have an unpleasant history with Gawker. Nick Denton's media discussed Peter Thiel as gay in 2007. That's why his support for Hogan is seen as symbolic of something else: the veiled war on the press waged by the wealthy and corporate, with encouragement from social media.
In an article published in The Columbia Journalism Review, this kind of provocation against the mass media is not an oddity. What happened between Thiel, Hogan and Gawker is just the most recent of many cases of silencing of the media and journalists by the rich and influential. Previously, there was the case of Jane Mayer vs the Koch Brothers.
Mayer is a well-known investigative reporter who works for The New Yorker and respected for exposing the wrong and oblique behavior of famous people. His most recent target was the Koch brothers, owners of Koch Industries. However, this time the targets were not happy with Mayers' news and decided to take revenge.
In retaliation as sophisticated as their political finance operation, the Koch brothers hired Vigilant Resources International, a firm run by a former New York Police Department commissioner, to unearth Mayer.
"'Scandal, scandal, scandal', that's what sources tell me as they dig into my life. If they don't find it, they will create it, "writes Mayer in his new book, Dark Money: The Hidden History of the Billionaires Behind the Radical Right. And indeed they created the scandal. They accused Mayer of plagiarism and spread it to the mass media. But with so little evidence that even conventional publications rejected it.
Resentment against the media has also rife in the presidential election campaign in the United States. "In Donald Trump's public speech, the reporters were put in a special place, then Trump told his supporters to cheer and mock us," wrote Nicky Woolf, a journalist. The Guardian for the US in an article.
Creating Your Own Media
When they are not satisfied with only paying competing media to bring down the target media, they then create their own media. In 2014, TheBlot, a tabloid-style news site promised media attack targets an opportunity to fight back. The tagline posted there: "Never be boring. Voice for the Voiceless. "
The published articles all dropped journalists with titles such as "Tabloid Writer Fraudster Roddy Boyd Implicated in Multiple Frauds," and "Racist Bloomberg Reporter Dune Lawrence Duped by Stock Swindler Jon Carnes." They also posted photos of jokes, such as a reporter shaking hands with a demon, or distorting the reporter's face, stamped with one word: "Dumb!"
Roddy Boyd, an investigative journalist who works for The New York Post and founder of the Southern Investigative Reporting Foundation, was uncomfortable with the attacks but not at all surprised. He knows very well the person behind TheBlot. He is a finance expert and stockbroker named Benjamin Wey, and Boyd has written about him and his company, the New York Global Group, for many years.
Long before Wey's name appeared in the Panama Papers this spring, Boyd had exposed Wey's broken deals between US companies and shell companies in China. These transactions are designed to make private companies go public as quickly as possible, without "any disclosures to raise alarm for investors," as Boyd wrote on his blog, The Financial Investigator.
Wey took revenge against Boyd at that time by sending threatening letters to The New York Post and writing disparaging things about Boyd on his news site, accusing him of having links to organized crime. Until now, Boyd is still the target of TheBlot news.
All of this illustrates how easily people with minimal capital call themselves journalists with a lot of influence. Wey knows very well that the best way to come up with your own version of a story is to make it as real as possible: not just writing a draft of the news then sending it to the newspapers, but building a newsroom of your own, paying for journalists, building sophisticated social media and presenting stories. it's on a news site.
While they have a lot of money, the targets of the mass media are always looking for ways to get revenge. They created a huge industry to discredit journalists. Companies and interest groups, often trained by aggressive PR firms, invest in media rebuttal. They have even more fangs in reaching a wider audience.
They can launch negative ad campaigns against journalists and, amazingly, they have mastered the art of making sure their stories top Google's lists. This condition is far more dire than the censorship or silencing by the ruling regime. At least if that's the case, the opponent is clear. However, if the owners of capital do the silencing, this could be a disaster for the mass media industry. (Ida Rosdalina)
Sources:
1. "The shadowy war on the press: How the rich silence journalists" by Damaris Colhoun, published on cjr.org, 16 June 2016.
2. "Bankrupting Gawker over a grudge isn't justice. It's censorship ", by
Nicky Woolf, published in The Guardian, 10 June 2016.