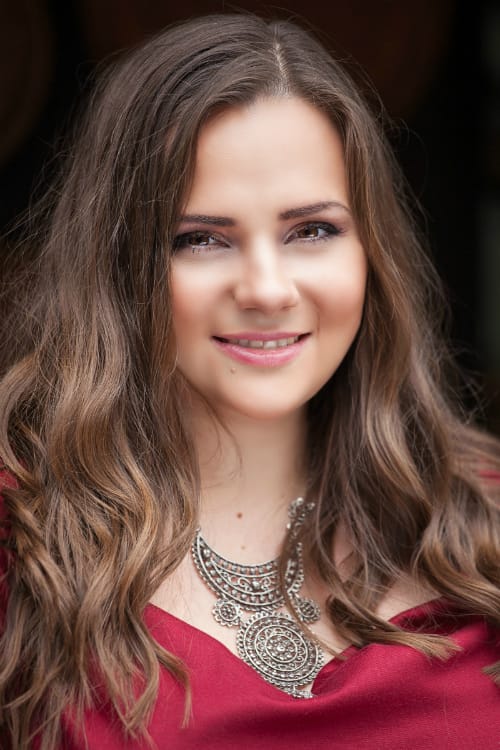 Organized Crime and Corruption Reporting Project (OCCRP) regional editor Miranda Patrucic won this year's Knight International Award. Awarded by the International Center for Journalists (ICFJ), this prestigious award recognizes an outstanding report that has had a major impact.
With coverage covering the Balkan Peninsula to Central Asia, Bosnian journalist Miranda Patrucic is helping expose corruption in the region and transform international policy and practice. His report on the president of Montenegro, Milo Djukanovic, has created new awareness about organized crime in the country and has prompted the European Parliament to call for investigations; Montenegro has recently become a candidate for entry into the European Union. His writing about Swedish and Norwegian telecommunications companies sparked parliamentary hearings, resignations of CEOs, crime investigations and nearly US$ 800 million in damages.
Working on the Panama Papers project, he helped uncover a network of companies in a foreign paradise that was allegedly designed to hide the family wealth of the President of Azerbaijan, Ilham Aliyev. He was instrumental in the team that won the OCCRP awards such as the European Press Prize, Global Shining Light and Tom Renner Award.
Miranda Patrucic was awarded the award together with the investigative team at Aristegui Noticias, a Mexican news website led by one of the country's most famous journalists, Carmen Aristegui. "These investigative journalists have changed the world by exposing dark deals involving top officials," said ICFJ President Joyce Barnathan. "They stand out for their breakthrough report."
"I am delighted, truly honored, very respectful to be the recipient of the Knight International Journalism Award," said Patrucic. "The last two years I have been reporting on some of the most corrupt and repressive countries in the world and doing work that some of my friends are prohibited from doing, including my friend and true hero Khadija Ismayilova."
Ismayilova, an award-winning reporter from Azerbaijan who exposed the corruption of the ruling Aliyev family, has been in prison in Baku since being thrown in on December 5, 2014.
"The stories we do could not exist if not for the help of so many wonderful journalists who cannot be named for fear of their lives or their families being in danger," said Patrucic. "The OCCRP network and its partners are critical to our success. This award is also their award. We will continue to work and report in these countries until the reporters there are free to take over. Our work makes a difference. "
Important Awards
Although Patrucic has won numerous international awards for his stories, the Knight Fellowship is an immediate recognition of his individual work and achievements. He and OCCRP executive director Paul Radu from Romania and his Russian colleague Roman Anin from Novaya Gazeta have received this award.
"This is one of the most important awards given to journalists around the world for the quality of their work as well as for the courage they show in doing this work," said Patrick Butler of the International Center for Journalists. "We receive nominations for winners from all over the world and there have been nearly 300 nominations this year. It's really competitive, but Miranda really stands out.
"We are very proud to present this award to Miranda Patrucic for her outstanding investigative journalistic work from Moldova to Uzbekistan," he continued. "His work is truly making an impact and uncovers big issues of government that reverberate around the world."
Although Butler explained that it was the content of the investigative work and its quality that led the jury to vote for Patrucic for this award, he said TeliaSonera's bribery investigation and his work on The Khadija Project were touching.
"We are moved by Miranda's work on the Free Khadija project, continuing Khadija Ismayilova's work in Azerbaijan and ensuring that silencing her by imprisoning her does not end investigations."
Contest judge Lynette Clemetson, director of the Knight Wallace Fellowships and Livingston Awards, said Patrucic's writings "grabbed" his attention.
"When you think about everything journalism today, from actual field reports to using technology and data to really focus on accountable journalism, it covers in all the basic ways," says Clemetson. "I feel the passion that comes from his work…. I think his work is extraordinary. "
OCCRP works on this principle, given the right sourcing and mentoring, more and more journalists in the Balkans and Commonwealth of Independent States can reach their full potential.
"Miranda has secretly had a bigger impact on world issues than any other journalist in Bosnia and Herzegovina I know. This is indeed his time as Bosnia's best contribution to the current investigative report, "said Drew Sullivan, editor and co-founder of the OCCRP. "The Bosnian reporters at the OCCRP and their local partner CIN (the Center for Investigative Reporting in Bosnia) are making major contributions to the unrecognized international media. This is a great start. "
The award, which is endorsed by the John S. and James L. Knight Foundation, will be presented at the ICFJ's Annual Dinner in November. (*)
Source: occrp.or