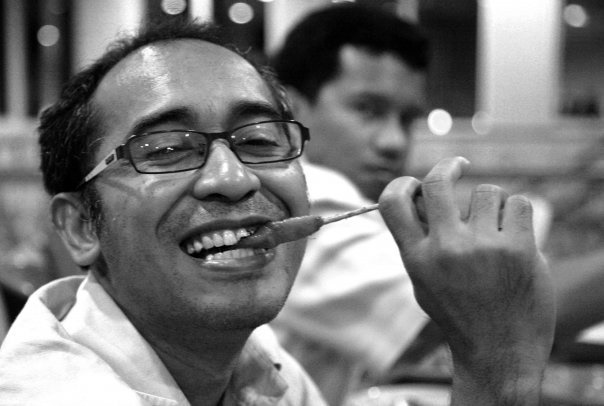 JAKARTA, JARING.id - Built journalist collaboration International Consortium of Investigative Journalists (ICIJ) produced a large scale investigation known as "The Panama Papers". It took a year and extraordinary persistence to read the 11.5 million data of the leaked law firm Mossack Fonseca, then match companies and individuals in various countries.
Tempo the only Indonesian media that was involved in reading data and tracing the Indonesians mentioned in the Panama Papers. Medio 2015, Tempo received e-mail from Marina Walker Guevara, Deputy Director of ICIJ. Through that letter, Tempo asked to join the investigation with 370 journalists spread across 76 countries.
Even though it specifically focuses on the Indonesian people, it is not meaningful Tempo cannot get journalists' help from other countries. For example, to confirm whether these people are related to a particular person in another country, there are discussion forums with hundreds of journalists.
For Investigative Editors Tempo, Philipus Parera, this method is very effective. Tempo does not need to spend a lot of money or send reporters to check. It is enough for media organizations that are members of the network in that country.
Tempo also did not need confirmation from Mossack Fonseca in Panama because that was done by journalists there. They only need to interview with the nearest branch office in Singapore.
"Besides convenience, another advantage is that more heads, feet, hands, and brain that helps thinking," said Philipus.
Special Editors
Tempo has a track record as a media that consistently presents investigations. The first edition of Tempo, published after the 1998 bans, can be said to be investigative coverage. Although at that time, Tempo had not yet established a special editorial structure to handle Investigations.
Philipus said that only in 2000, the investigation report was carried out by a special section of Investigation. Usually those who fill the investigation section are in the editorial ranks. In Tempo, when a journalist has reached a higher level, he is specialized in a certain field.
The amount of coverage the Investigation section generates per year can be 5-12. This number really depends on the number of personnel in the investigation department. In 2014, Tempo published 12 investigative reports a year with 12 reporters. The distance between one coverage and the next coverage can be only two weeks.
Tempo does not have a fixed schedule when to reduce the coverage of investigations because it is very dependent on the number of personnel, the difficulty level of coverage and the availability of funds. There are times in the meeting that it is agreed to carry out the investigation for three months, but it can change to a month if angle the main was answered. Or the opposite can be delayed if the team that was formed collapsed.
Similar to the challenges faced by the media in general, according to Philip, Tempo has limitations, especially in terms of the length of time and funds available.
"This is a challenge. If we see Spotlight, a new year published. So maybe the investigative distance could be a year. We are in Indonesia, Tempo in particular, they don't have that luxury yet, "he said.
Most journalists working on investigations are editors who are assigned other responsibilities. While covering, they have the responsibility of editing at least five stories on line. For interview coverage, reporters can assist desk other, but for research, meeting key sources, undercover and highly difficult coverage, investigative reporters are assigned the task.
Currently, the investigation section consists of four members, with the Main Editor Philipus Parera, Editor Anton Septian and Stefanus Teguh Edi Pramono, Editorial Staff of Rusman Paraqbeq.
Investigative Trends
If counted since you first joined Tempo, Philipus has been in the Investigation department for nine years. The involvement of the man who was born in Maumere, Flores 1970 with investigations starting in 2005 until now. Philipus has also been Head of the Tempo Bureau in Yogyakarta for two years.
According to him, there is an increase in the trend of investigations compared to previous years. In the past, investigative coverage was rarely discussed, though Tempo came out with his investigative claim. Nowadays people are familiar with the term investigation, especially after television has brought up a lot of less in-depth investigations.
Non-governmental organizations are contributing. The existence of special awards such as Mochtar Lubis, Adi Warta Sampoerna, and the Indonesian Journalists Association (PWI) award, can be an encouragement for investigative journalists.
Enthusiasm for investigations has increased, but from the point of view of the products of the big influential media, there are not enough numbers. According to Philipus, most existing investigations are not insignificant, but should focus more on important aspects of public life.
There are still many topics that, if taken seriously with investigations, will help drive change. Fixing wrong systems and exposing systemic crimes that hamper public services.
"Should talk a lot about corruption, human trafficking, Forest fires. How doctors play with drugs, a tendency to over-prescribe antibiotics. Investigations have a lot to say about the public service. This is important regarding the wider community because at the same time it exists abuse, "He said.
Human Trafficking one of the systematic offenses and crimes involving many people and institutions. The more parties involved in conducting investigations will be very helpful. This topic will be well tackled together. Not only journalists in Indonesia, but with journalists in other countries.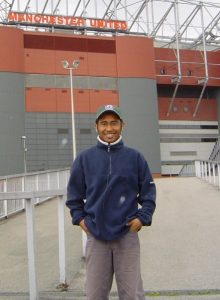 Building an Asian Investigative Network
25 September 2016, Philipus will be one of the speakers at the Asian Investigative Journalism Conference in Kathmandu. He will deliver investigative project management material with two other speakers, investigative journalist Umar Cheema from The News and Walter V Robinson Editor Boston Globe.
He will use this moment as a medium to exchange information with other journalists, especially with editors from Boston Globe whose investigative work is brought to the big screen with a title Spotlight.
"I suspect it will not be much different, the methods and models are no different from what we are doing here. But at least we meet and sharing in terms of management and engineering. How to outsmart a few people, "he said.
Being a speaker in this international forum was not Philipus' initial goal. Initially he volunteered as a conference participant in order to approach Southeast Asian journalists to create a network of investigative journalists throughout Southeast Asia.
Currently, the Investigation Department of Tempo is indeed trying to expand the investigation by initiating a network of Investigative Southeast Asian and Asian journalists. This is an attempt to popularize better investigations. Furthermore, once the network is established, collaboration is more likely.
The Panama Papers teach that journalist collaboration can produce resonant coverage and have a broad impact. Collaboration is also one solution, answering the challenge of the lack of manpower and media resources to carry out investigations.
"The Panama papers become a milestone if journalists work on and publish them simultaneously, then the resonance is greater. The likelihood of influencing policy is greater. This encourages the possibility of change for the better, "he said. [Deborah Blandina Sinambela]