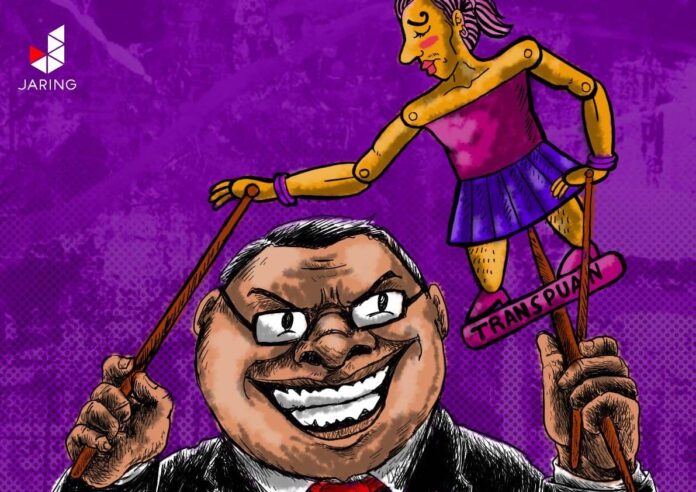 RIGHT on the International Democracy Day on Thursday, September 15, 2022, transgender groups are still excluded from Indonesian politics. Tens of thousands of transgender women, or even more, lost their right to vote along with being stripped of their identity as Indonesian citizens. Repeatedly, the frenzy of general elections and regional head elections made them only as spectators, entertainers, or even propaganda commodities. These minorities are the real victims in a so-called democratic country.
For three months, starting in June 2022, Koran Tempo and Jaring.id collaborated on special coverage to take a closer look at the situation faced by transgender women in a number of regions. The collaboration team met them in DKI Jakarta, Central Java, Yogyakarta Special Region, and East Nusa Tenggara. Remote interviews were also conducted with leaders of the transgender community in West Java, Bali, and Aceh. The report in this edition is the first in a series of two special coverage publications on transgender women in the political vortex.
This collaborative reporting was made possible with the support of the Indonesian Association for Media Development (PPMN) and The Asia-Pacific Regional Support for Elections and Political Transitions (RESPECT). The program also involves the Philippines Center for Investigative Journalism (PCIJ) and Lafaek News (Timor Leste).
***
It was six quarters in the village of Habi, Kangae, Sikka, East Nusa Tenggara. The air still felt cold. The temperature in the house was around 23 Celsius degrees. That morning, the community had not yet been seen, except Hendrika Mayora Victoria, a trans woman who had since 2018 chosen to alter his gender. In the same year he formed Fajar Sikka, a trans women organization in Sikka Regency.
Fajar Sikka Secretariat has a size of about 40 square meters. Only part of the wall was coated with paint. While the wooden cross looks sturdy supporting the roof made from asbestos. From inside this land flooring, Mayora runs his daily activities. From the morning he had been going here and there, and seemingly did not care about the cold temperature as he prepared various make-up items, including lipstick, face powder, and triangle sponge. When everything was completed, he was sitting in front of the mirror for a long time. Slowly the wrist sweeps the brush throughout the face area. As he finished wearing the lipstick, he checked the results of the makeup by looking up left and right.
That day, Thursday, July 21, 2022, was not an ordinary day for Bunda Mayora – his nickname. He wanted to make an initial data collection on transwomen to the traditional village of Wologai, Jopu Village, Ende, which is 111 kilometers or about 3-4 hours drive using a car from his home. "I have never been there," said Mayora briefly to Jaring.id and Tempo rushed to ride an Avanza car.
Wologai Traditional Village is one of the hilly areas in NTT. It is located about 43 kilometers from the center of Ende City. Of the 900 inhabitants, according to Mayora, there are about 30 trans women in Jopu Village. Five of them are in the Wologai traditional village. Of that number, only one person has an ID Card. That is, said Mayora, other social services, such as health insurance including their voting rights at the general election event, were denied due to a sheet of population document. "If we do not do a mapping, we do not know," he said, who since mid -2020 was elected as Chairman of the Village Consultative Body (BPD) of Habi Village, Sikka.
"Before coming here, we did a mapping on the outer islands of Flores against minority gender. Too bad the island is separated from Sikka. The electricity also uses solar power. But I have met the key person. We will collect data again, "he continued.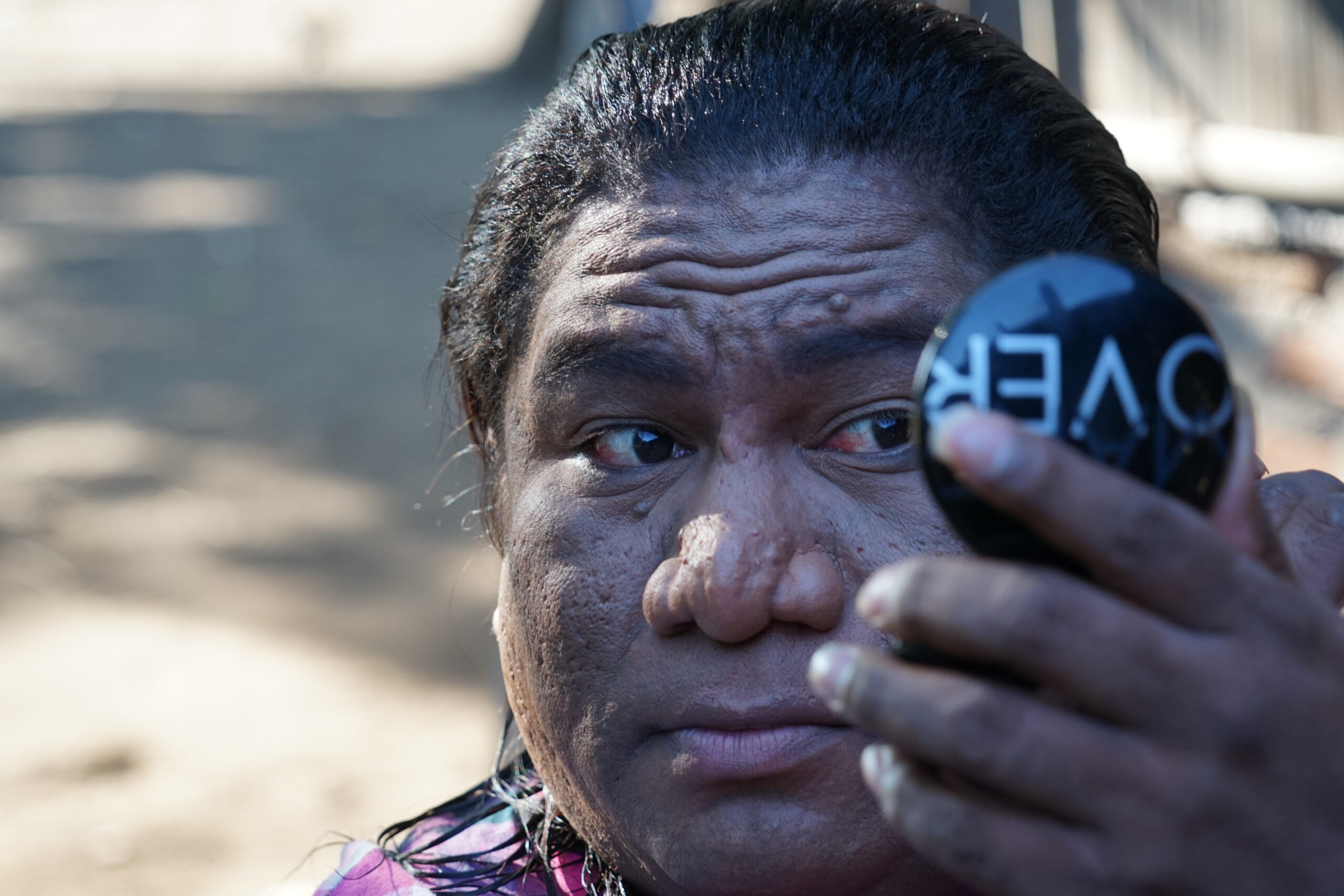 The first visit to Jopu Village opened Mayora's eyes to the condition of trans women living at the foot of Mount Kelimutu. Even though not all of them could be met that day due to health problems. "The initial meeting in Jopu was a good thing," he said.
Mayora made this effort to ensure the rights of trans women in East Nusa Tenggara as citizens, including in politics. Moreover, Indonesia will hold the 2024 General Election. He does not want trans women to only be spectators or cheerleaders as he had experienced in 2019. Fajar Sikka is planning a mapping activity aimed at taking care of ID cards collectively. "I didn't have an identity in 2018, so in 2019 I didn't vote. Honestly, at that time I didn't have an ID card because I ran away from home," he said.
According to Fajar Sikka's temporary data collection, in the Maumere area there are about 300 trans women. Of that number, only about 100 have obtained ID cards. Most of them did not use their voting rights in the 2019 Election. This is because one of the requirements for voters in Law Number 7 of 2017 concerning General Elections is to have an ID card. Mayora and other trans women in NTT failed to fulfill this last requirement.
Losing Their Right because of Being Different
Around September 2018 or 8 months before the presidential election, vice president, and legislative candidates for the House of Representatives (DPR) last April 2019, Mayora worked hard to go around one hamlet to another hamlet in Habi Village to support the winning of one of the candidate pairs. Departs in the morning, then goes home before night. At that time, he aggressively called for cadres of one of the major parties to residents. "I became the campaign coordinator in the villages. I go around riding motorbikes. I introduced the election candidates. This is our figure, "said Mayora, who at that time supported the Jokowi-Ma'ruf pair.
But three years after the hustle and bustle was over, Mayora felt left out again. Whereas before, the transparent group there was lured by ease when taking care of basic rights, obtaining KTP, social security, and health. "We are used as a tool to gather votes. Are we noticed? No way. Maybe they are busy. They forgot the community, "said Mayora.
Similar bitter reality experienced by Lola Pitaloka, trans woman from Bola Village, Bola District, Sikka. In the 2019 elections, he went around to Alor, Lembata, East Flores, Sikka, Ende, Ngada, Manggarai, East Manggarai, West Manggarai, and Nagekeo. "We always joined every campaign. I went to the villages across Maumere. We were contracted to sing until the campaign finished, "Lola said.
"But the promises never came true. It's useless. After getting the votes and securing the seats, they tightly closed their car windows, "he continued in a hoarse voice.
One of the trans women whose data was recorded by Mayora is Vincensius Laperlaka, who is fondly called Inces. He lived in the village of Jopu since he was born, so he was good at embroidering yarn into a typical local fabric. There he lived with three older siblings and mothers. "My main occupation is to make the traditional woven cloth," said Inces in his tileless home with a hay roof, and woven bamboo walls.
As the main support for the family's economy, Inces can produce one 1×2 meter woven cloth every two weeks. The results are sold for IDR500,000 to IDR1,000,000. The production of ikat could stop when Inces was asked to become a volunteer supporting Jokowi-Ma'ruf. Because among the indigenous people, he is known to be good at singing and has a close relationship with church leaders. "I volunteered for Jokowi for three months. We had a visit to the village and I was asked to lead the prayer before and after the meal. We were praying that Jokowi would become our elected president," he said.
But since then, the condition of the transgender group in the village has remained the same. They still find it difficult to get services, especially to make ID cards. "When we come to the village officials, we convey our rights, such as the need to make ID cards and family cards. We asked for help, but we were told to take care of it ourselves (not assisted by the government)," said Inces.
The only way to get service, he said, was to ask religious leaders to take care of a residence card. "I'm helping others to take care of ID cards starting in the 2020s. Since we had a priest, we were finally able to obtain the ID card. Then one week later, we just got the card. Without the help of the priest, we would not get it," he said sadly.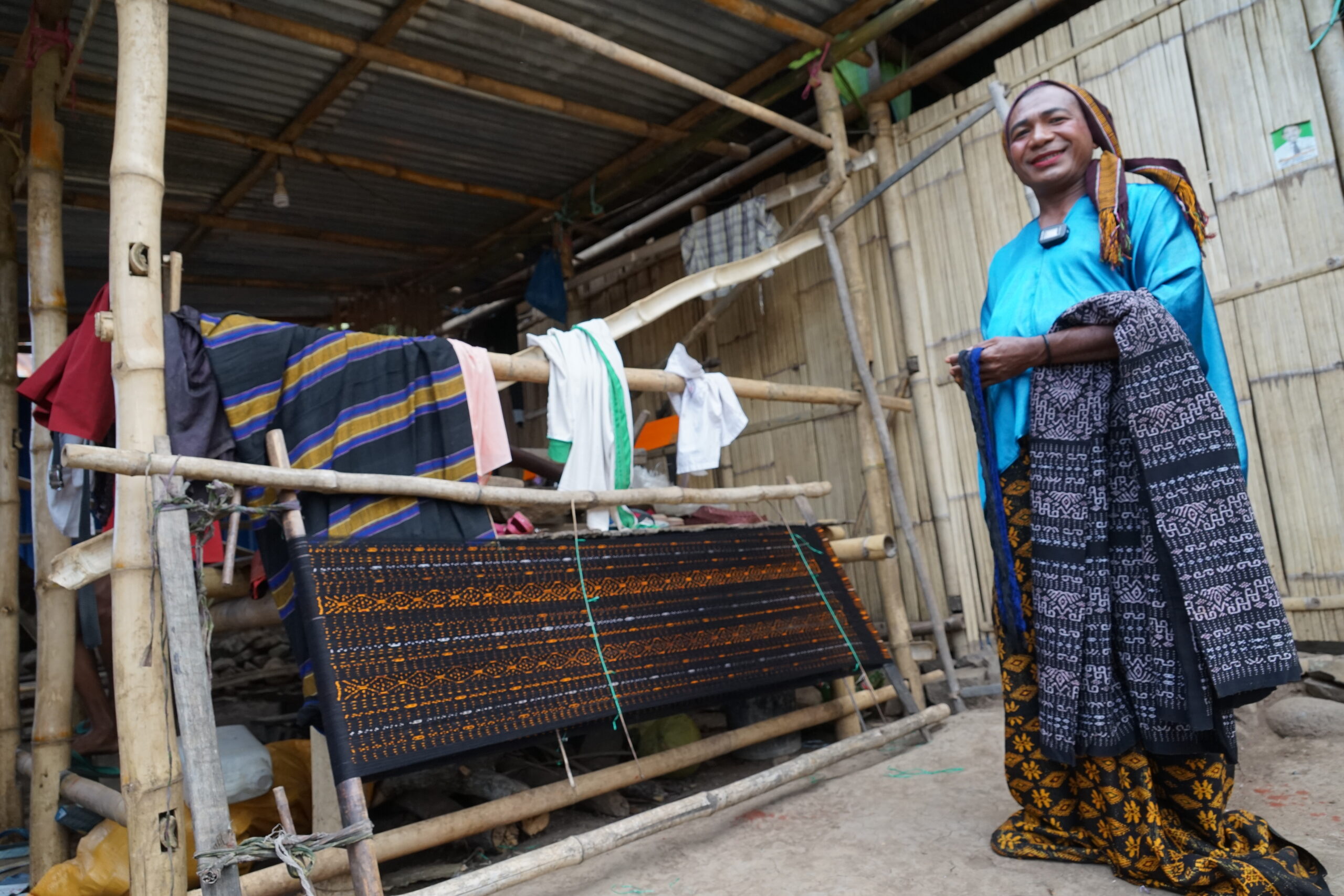 Even though they have an ID card, the trans women do not necessarily get the right to vote. In the last election, he admitted that he could not exercise his right to vote even though he already had a C-1 form and an ID card. The polling officer (TPS) at that time suspected him to be the owner of multiple identities. Because the name listed in the election document is Inces, while on the ID card the name was his birth name. "I was considered as having double identities. I said I have a valid ID card," he recalled the incident three years ago.
Located 1943 kilometers from Maumere, Jeny couldn't help but cry remembering the early days when he arrived in Yogyakarta almost two decades ago. When he was evicted from his home in Subang, West Java, the courtyard of Lempuyangan Station was his home. The intersection in Prambanan Temple is the source of his livelihood for many years as a street performer.
During that time, Jeny never got her rights as an Indonesian citizen, including in politics. "Twice periods of SBY, twice periods of Jokowi, I never get the right to vote," said Jeny, who realized these political rights after attending a paralegal training held by the Yogyakarta Legal Aid Institute (LBH) in 2015. "I never realized about these political rights before. The most important thing for me is to be able to live and eat."
Since then, Jeny admitted that he has been struggling to take care of his Identity Card (KTP). For three times, his application failed at the Population and Civil Registration Office of Sleman Regency. He always could not fulfill a number of requirements, including the recommendation to change his domicile. To take care of it, he had to return to Subang, but it's impossible. "The officers don't know that my family doesn't want to accept me anymore," said Jeny when met at the headquarters of the Yogyakarta Transgender Family.
His hard work just paid off last August. Through a population advocacy program held by Suara Kita, Jeny finally got an ID card. Later, armed with the ID card, he finally got an Automated Teller Machine (ATM) card, a Taxpayer Identification Number, and membership of the BPJS health insurance.
Suara Kita is an organization to advocate for equality and justice for lesbian, gay, bisexual, transgender, queer, and intersex (LGBTQI) groups. In recent years, Suara Kita has been known to actively lobbying the Ministry of Home Affairs, to pay attention to the problems faced by trans women like Jeny. "The Population Identification Number, KTP, is the most important thing," said Suara Kita Coordinator, Hartoyo, on Sunday, June 12.
In the temporary data collection of Suara Kita as of September 2022, there were around 32,991 trans women throughout Indonesia which were advocated to get a population number. From that data, only 4742 of them already have the ID Card. That is, in every seven trans women, only one of them secured population documents. "We together with the community in the area are collecting self -help data so that trans women can immediately get a KTP," said Hartoyo.
Actually, the Ministry of Home Affairs began to be progressive in the management of ID Cards for transparency. The ministry places transgender, along with victims of natural disasters, indigenous communities in remote areas, displaced and extreme poor people, people with mental disorders, as well as people with disabilities, as vulnerable groups in reaching population administration services.
Claims of Fair Treatment
On August 26, 2021, the Directorate General of Population and Civil Registration has also issued a circular number 470/11320/Dukcapil regarding the data collection and issuance of civil registry documents for transgender residents. The circular addressed to all Population and Civil Registration Offices is claimed to guarantee the ease and equation of treatment for transparency in applying for an ID Card.
Director General of Population and Civil Registry, Ministry of Home Affairs, Zudan Arif Fakrulloh, stressed that the government guarantees KTP services for anyone, including transparency. "The citizen administration service is inclusive. The important thing is to fulfill the requirements, follow the rules, and come to the Dukcapil Office," said Zudan.
The Ministry of Home Affairs claims that as of December 2021 the population of Indonesia who already have an ID card were as many as 99.21 percent of the total population. "If they want to use their voting rights, just fulfill the requirements," he said.
Commissioner of the General Election Commission of the Republic of Indonesia in the field of voter data, Betty Epsilon Idroos, also guarantees that all trans women can use their voting rights in the elections. "Transgender is part of Indonesian citizens. We serve them in this election with the same principle of taste and equally, "said Betty when she was interviewed in her office in the KPU on Tuesday, September 13, 2022.
The election commission, said Betty, had carried out technical guidance for the election organizers so that the marginalized group also got their rights to vote. "We have provided the guidance for the Ad Hoc Team," Betty said.
Related to the discrimination practices against trans women in the election process, the KPU will make it a form of joint evaluation. Later, said Betty, officers who are in the election venue will be educated to be more friendly to the trans women group. "This is input for us. Even if discrimination occurs, please tell us where it is, so we can be aware in serving voters. Because it's our job to serve voters, "said Betty.
The problem, according to Hartoyo, is that the implementation of the circular letter is not the same in all areas. It really depends on the sensitivity of the local government to pay attention to the rights of trans women. As a result, not all trans women are as lucky as Jeny.
The Executive Director of the Center for Political Studies at the University of Indonesia, Hurriyah, assessed that the problem of trans women not being able to vote was the impact of the government's perspective that saw gender identity in administration only as men and women. Instead of being given the enabling conditions, this group was deemed unnecessary. "This is a structural problem related to the perspective and policies of the state that are not friendly to them: the question of population data collection, which is mainly related to gender identity," he concluded.
Therefore, transgender women in the general election are a marginalized group. Gender identification, he said, had exacerbated or triggered the treatment of the state apparatus and the public when they wanted to exercise their right to vote. "Trans women are among the most marginalized groups in the election because of structural, cultural, and technical problems," Hurriyah explained.
***
Crisis Crisis Center Coordinator Rully Malay in the Special Region of Yogyakarta, tells the politicians' efforts to approach trans women in the 2019 Presidential Election. The success team of two opposition parties of the 2019 Presidential Election at that time, gathered five trans women figures in Yogyakarta in a restaurant called The House of Raminten. Besides Mami Rully, those who were invited included the Head of the Yogyakarta Transvestite Family (Kebaya) Vinolia Wakijo, and the leader of the Transvestite Islamic Boarding School Al-Fatah, Shinta Ratri.
The politician asked the five trans women figures to make a statement that a presidential candidate supported LGBT as part of the black campaign. The party's success team promised money of Rp 300 million for community funding if the five trans women agreed. "I said that it was too risky for trans women to intervene in politics," he said.
Rully and the four trans women groups were aware that they were only used as a black political party campaign tool, part of carrying identity politics that appeared seasonal in every political agenda.
Despite immediately getting a rejection, the political party success team was keen to seduce trans women so they wanted to give a statement. They intensely call and send messages via WhatsApp Rully Malay. "We refuse them. Their goal is to bring down their opponent," he said.
There were similar patterns they heard in other cities, for example in West Java, Sulawesi and DKI Jakarta. The Chairman of the West Jakarta Trans Women, Mama Echi, said he was involved in the grand campaign at Gelora Bung Karno on Saturday, April 13, 2019. He and hundreds of transparens were asked to dress up wearing white clothes with a background photo of Jokowi. "The campaign was held very often. On another occasion in Monas (the National Monument), we had to wear traditional clothes. I was also involved, "said Mama Echi when she was met in the Lake Cipondoh area on Saturday, July 30, 2022.
Although trans women have helped in the process of winning Jokowi-Ma'ruf, according to him, they have not received proper rights and guarantees of life. "To be honest, they want to be recognized that they are existed and they are the same as other Indonesian citizens," he said.
---
Collaboration Team
Coordinators: Muhammad Kholikul Alim (Jaring.id); Agoeng Wijaya (Koran Tempo)
Writers: Abdus Somad, Reka Kajaksana (Jaring.id); Shinta Maharani, Imam Hamdi, Riri Rahayuningsih (Koran Tempo)
Editors: Muhammad Kholikul Alim, Damar Fery Ardiyan (Jaring.id); Agoeng Wijaya, Rusman Paraqbueq (Koran Tempo)
Photographers: Shinta Maharani (Koran Tempo), Abdus Somad (Jaring.id)