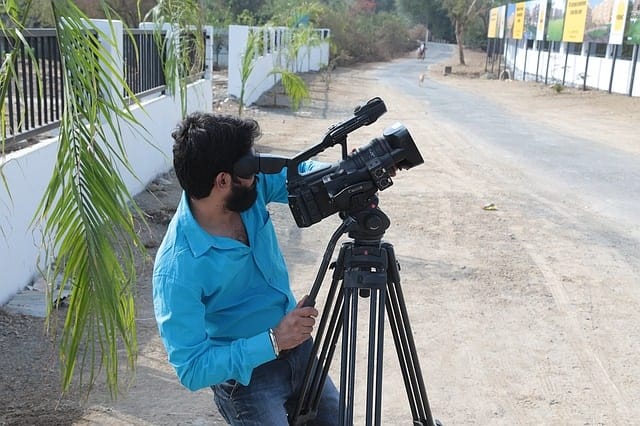 On a particularly hot day, August 2004, a group of Arab and Danish journalists sat around a fountain in the courtyard of an antique Damascus house, sipping a glass of fresh, thirst-quenching lemonade.
They have no premonition of war, assassinations or riots hitting their region in the coming years.
But they have thought about a project they hope will bring about peaceful change: a Danish-funded investigative coverage program for the Arab world that will promote accountability, free speech and independent media. A bold attempt to water the barren land.
After sorting through the names, they settled on "ARIJ" - an acronym for "Arab Reporters for Investigative Journalism" but also has the meaning in Arabic, "fragrance of a flower".
Two months later, they held their first board meeting in Amman. ARIJ, agreed to work in the stages of promoting the culture of investigative reports in Arab newsrooms and media faculties by sowing a new set of expertise.
They will also assist journalists in focusing on issues of public interest, prioritizing democracy and the rule of law. But they will move with caution. In countries that limit the space for the press, they will refrain from exploring topics that are health, education, consumer issues, women's rights and the environment.
Thanks to funding from the Danish parliament, ARIJ will train, educate, finance and assist with legal screening before publication in an effort to minimize risks. There will be benchmarks for good quality.
The council appointed an executive director to run projects in Jordan, Syria and Lebanon, three neighboring countries with very different political and media environments, before expanding to other Arab countries. For a while, change - the positive one - seemed more achievable.
In Jordan and Syria, new rulers replaced their fathers and promised reforms. New, privately owned media flourished amidst greater openness.
Apart from a one-room office in Amman, ARIJ is starting to grow across the region. In 2008, they have expanded into Egypt, followed by Bahrain, Iraq, Palestine, Yemen and Tunisia.
This December 2016, ARIJ is celebrating its 10th anniversary in nine Arab countries. In the next few years, they plan to expand and work with individual journalists and local investigative networks.
But its core achievements have helped spearhead the birth of investigative journalism in a region devoid of that tradition. Since ARIJ started formal operations in early 2006, they have trained more than 1869 journalists, media lecturers and students. About 400 hit news stories exposing crimes through investigative techniques have been broadcast or published in local, regional and international media. Most of these triggered reforms.
Bringing Change
Following an ARIJ sponsored story, King Abdullah of Jordan ordered a ministerial committee to strengthen the rights of children with mental illnesses in accordance with international standards and to end abuse by carers.
In Tunisia, it took two years for the government to shut down a kindergarten that prepares its students to become jihadists - but even then after a high-risk investigation involving an undercover female journalist with hidden cameras pinned to her body.
For the first time, seven of the top universities in Arabia are now teaching ARIJ three-credit courses on the basics of investigative journalism and at least 20 others using the "Story-Based Inquiry" manual. These two materials were compiled by Mark Lee Hunter, an award-winning investigative journalist from Paris, currently working as a media lecturer at INSEAD. Since UNESCO's publication in 2009, "Story-Based Inquiry" has been translated into 12 languages - and that is not the only way ARIJ is influencing international practice.
Over the past two years the MENA Research and Data Desk at ARIJ has assisted dozens of Arab and international journalists in exposing fraud in the region and beyond. They play an important role in the global network of investigative journalists, digging into the "Panama Papers," the largest cross-border investigation.
At least 10 Arab journalists, mostly publishing under aliases and in foreign media, exposed networks of shell companies and bank accounts linked to Arab strongmen and their business associates. A reporter revealed how Syrian President Bashar Al-Assad and his allies were able to evade international sanctions by registering shell companies in tax havens like the Seychelles. Others wrote in detail the wealth of Yemeni officials and businessmen.
This is the first time Arab journalists - not Western, have hunted down Arab dictators and exposed their financial affairs. An important precedent.
With help from IT experts and EU funds, the ARIJ Desk is now compiling a database of company records, government tenders and land deeds from 18 Arab countries. They are collecting and securing data from government websites, since much of it has been deleted and hope to quickly open what is probably the most comprehensive and searchable database of public records in the Arab world. Every month, ARIJ researchers on average get requests for help from Arab and international journalists.
The Point of Light in Darkness
These achievements have become bright points in the impenetrable darkness that surrounds the Arab media, where press freedom has slumped over the past five years.
Across the region, the task of investigating and asking officials for explanations is becoming more complex and dangerous, journalists are jailed and killed, censors limit independent reporting.
After China, Egypt is the second largest prison for journalists. Hardline groups also target the media. Last year, ISIS men arrested a freelance journalist filming inside one of their schools. His cameraman was interrogated and a week later his throat was cut in front of the camera.
In the spring, Mostafa Marsafawi, an ARIJ-sponsored journalist who documented cases of death, torture and violence by officers of Egypt's Central Security Forces, was fired from his job.
The BBC, which aired the investigation, was attacked by at least four pro-government hosts. Likewise ARIJ. The hashtag #BBC#plots against Egypt was in trend for the day.
Without Support
However, there are journalists who are more worried than the government. Those who risk their lives and freedoms often face a lack of public support. They witnessed the common people who surrendered only to basic democratic rights and freedoms because of the false lure of economic stability and prosperity.
They see the Arab people as more afraid of riots than government pressure. They see people who accept dictatorial restraint and make peace with it.
It is hardly surprising, therefore, that free and independent journalism is not a priority.
So what should be done? Should Arab investigative journalists yield to an unsupportive society and look forward to better times? Many argue that they have gone so far as to turn around. Yet the price to be paid to continue their work was dire.
Anti-terrorism laws imposed by Egypt, Jordan, Tunisia, Saudi Arabia and Bahrain, along with internet restrictions, dealt a major blow to investigative reporting. As a result, the state's narrative dominates the public sphere and officials easily evade responsibility.
Above all, an economic reality emerges that complicates the life of journalists. Investigative newsletters are never a lucrative business, especially when counting on government support or nonprofits. But now these funds are shrinking and prices continue to rise.
Donors have new priorities, not least the global and intensifying refugee crisis, as well as deradicalisation. The world now needs to find homes and support for the approximately 60 million people displaced from their homelands, fleeing conflict and economic hardship. Sooner or later, journalists must learn to defend themselves. (Rana Sabbagh)
Source:
Despite Growing Repression, Investigative Journalism Survives in Arab World, by Rana Sabbagh posted on the GIJN website, December 2, 2016.
About the Author
Rana Sabbagh is the executive director of ARIJ. He has dedicated more than three decades of his career as a journalist, columnist, and media trainer to promote free speech, independent media, "accountability journalism," and human rights.