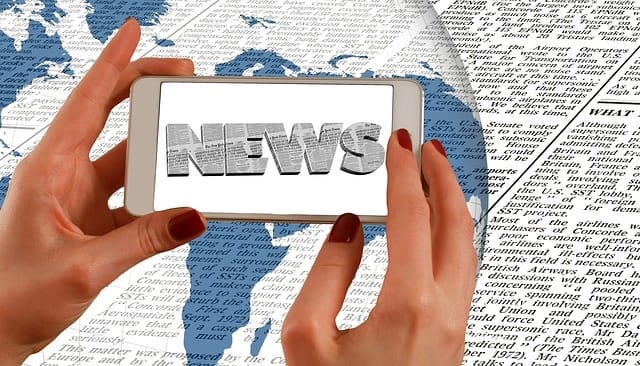 Journalist The Wall Street Journal, Tom Wright, was named Best Journalist this year at the 2016 Society Publishers in Asia (SOPA) Awards held in Hong Kong, Wednesday (15/6). Wright was judged by the jury to be able to write a series of high quality investigative articles.
"Bravo. A bold and persistent report that raises serious questions about the possible infeasibility of the prime minister and government investment funds, "commented the jury to Wright.
The Wall Street Journal (WSJ) published an investigative news series about the 1Malaysia Development Berhad (1MDB) scandal involving PM Najib Razak and government investment funds. Apart from Tom Wright, WSJ was also given the Scoop Award Group A at a similar event. The Scoop Award is an award for an exclusive story that has a significant impact and is followed by other news media. This series of writings once brought WSJ into a nomination for the Pulitzer International Reportage category.
The WSJ Award is added with an honorable mention for the same article in the Group A Excellence in Investigative Reporting Award category. This category honors reports exposing corruption and abuse of power.
In this category, the recipients of the Award for Excellence are Associated Press (AP) with an article entitled "Seafood from Slaves". According to the jury, the AP's investigation into slavery and human trafficking in the fishing industry in Southeast Asia was an exposure of epic proportions. "Reported with extraordinary tenacity and ingenuity, presented with compelling and convincing clarity," said the jury.
The report was ultimately followed by the rescue and return of more than 2000 men, women and children, criminal investigations in several countries, corporate changes and other reforms. AP journalists visited Benjina, a remote island in the Indonesian archipelago of Maluku, interviewing a number of slaves and former slaves. "This is the best investigative report," the jury insisted.
The Society of Publishers in Asia (SOPA), an organization dedicated to best practices in publishing, presents 102 awards for superior journalism to the Asian region at its annual event. The winners are selected by a panel of 100 judges from around the world. (Ida Rosdalina)
Sources:
1. "WSJ's 1MDB report, Tom Wright win Sopa awards", Malaysiakini.com, Wednesday (15/6).
2. "The Society of Publishers in Asia (SOPA) Announces Winners of the 2016 Awards for Editorial Excellence", Sopaward.com, Wednesday (15/6).