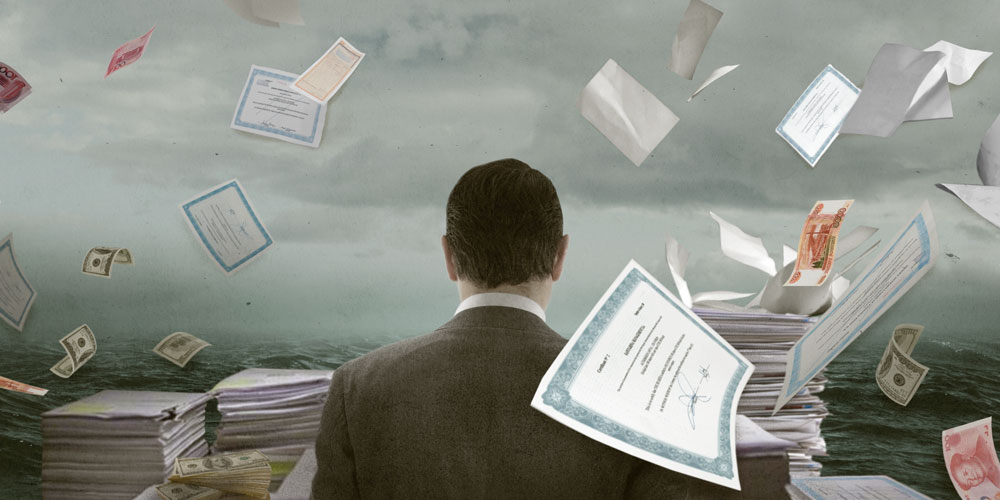 About 400 journalists from 76 countries were invited to join the International Consortium of Investigative Journalists (ICIJ) to analyze the Panama Papers. They have to search for e-mails, facsimiles, company registration documents, balance sheets, passport copies, shareholder records and so on. No half-hearted, the amount of data reaches 2.6 terabytes which are neatly stored in a search engine similar to Google. This machine was developed by ICIJ based in Washington specifically for the Panama Papers project.
This is not an easy job, even for journalists in countries that guarantee freedom of public information, especially for journalists in countries that still protect personal data, such as Japan. Three journalists, Scilla Alecci (freelance journalist), reporter Asahi Shimbun Toshihiro Okuyama and reporter for Kyodo News Yasuomi Sawa, told how difficult their work was, in a symposium at Waseda University, Tokyo, Japan, early last June.
"Although the names and addresses of investigative subjects have been released to the public online, only we people in Japan have direct access to the Panama Papers," said Okuyama. This gives them a "moral obligation" to share their findings with the public.
However, the three of them agreed that the investigation for the Panama Papers was exhausting. Before they can enter a search engine, they have to go through many stages of authentication, said Alecci, an Italian who studied journalism at Waseda.
Then, the search procedure starts by simply typing keywords, such as typical Japanese names, well-known places and companies into the search engine to narrow down the data to anything that can be attributed to Japan.
"The combination of 'Japan' and 'PEP' (Politically Exposed Person), a code word used in Mossack Fonseca, is also used in search engines to get clues, "Alecci said.
When the names of the people on the documents were written in romaji, the Roman form of the Japanese word, the journalists had to check them carefully and compare them with official documents.
After the initial refinement, they analyzed the documents one by one to find new clues and patterns of action so that they could gather enough data to build a case to interview the subjects of the investigation.
Revolutionary
Until the ICIJ embargo on publication of the article was lifted on April 4, journalists exchanged coded emails to prevent leaks. A special tool called the Oxwall, with a function similar to that of Facebook, was developed to allow journalists to share their findings and exchange ideas on how to interview subjects without arousing suspicion from their targets.
"It's quite revolutionary," said Sawa, referring to the use of the latest technologies throughout the investigative project.
Finally, some 400 Japanese individuals and companies, including the leading trading firm Marubeni Corp. Dan Itochu Corp., was found to be registered as a shareholder or director of at least 270 entities in offshore tax havens.
"Personal information is so protected that it is difficult to obtain information on names and addresses," Sawa said, citing special obstacles in Japan he encountered in tracing the documents. "We hit a dead end during the investigation because it was difficult to verify the leads with official documents."
Under Japanese law, the government is permitted not to give out company information in their possession if disclosing it would be a competitive disadvantage for a company.
Court documents and criminal records, the basic tools of investigative journalism, which are made public in countries such as the United States and the United Kingdom, are not in many situations available in Japan.
The project is also unusual because it involves a collaboration between Asahi Shimbun and Kyodo News, two publications that are usually competing.
Sawa joked that he never thought he would share information or exchange notes with other media, let alone with Asahi. He added that the experience gave him a different perspective on competition and cooperation.
Another specific factor that prevents Japanese journalists from engaging in investigative journalism is the lifelong jobs that many companies still offer. According to Sawa, maybe this is why journalists don't want to work hard to get good news, even though in other countries this can be a career enhancement.
"It is not surprising that there are journalists who want to avoid any action that could get them into trouble so that they can work at the same media company for a long time, rather than writing stories that might spark controversy," he said. (*)
Source:
"Japan journalists who worked on Panama Papers reveal how they probed data" was published in Japan Times.co.jp, 14 June 2016.