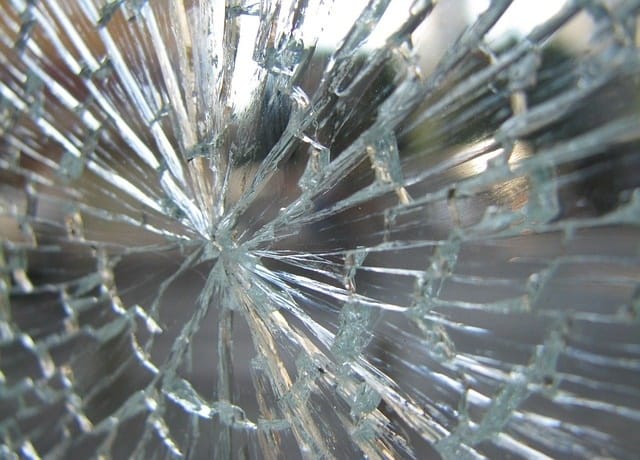 Janet Cooke, a reporter The Washington Post was awarded the Pulitzer Prize on April 13, 1981. His feature writing about the story of an 8-year-old heroin addict is deemed worthy of a journalism award.
At the age of 25, Stephen Glass became the most popular journalist because he produced cool articles, published in various well-known magazines, ranging from The New Republic to Rolling Stone.
Before graduating from college, Jayson Blair had been offered an internship to become a journalist at a leading newspaper, The New York Times. The offer was only accepted when he graduated. Jayson immediately became a star journalist because he was so productive. Within four years, he produced 600 articles.
For twenty years, Jack Kelley was a leading journalist USA Today. He reports the events of death and life in conflict countries with interesting writings. He has written about escaping the suicide bombing in Jerusalem, witnessing Cuban refugees sailing for the United States and more. In 2002, he became a Pulitzer finalist.
Janet Cooke, Stephen Glass, Jayson Blair and Jack Kelley have a lot in common. They are known as reliable journalists, producing award-winning articles. They managed to build a reputation as journalists who deserve to be hunted down by the big media. However, the most important thing these four people had in common was that they were all accomplished con artists.
Cooke's story
Janet Cooke never met an 8 year old child who became a heroin addict. Jimmy's World, the article published on the cover The Washington Post, managed to attract the attention of many people, including the mayor of DC at that time, Marion Barry. The mayor orders city police and health officials to search for the child Janet named Jimmy. However, the search was fruitless. Jimmy isn't in town. The Washington Post exercised First Amendment rights to refuse to disclose the child's whereabouts.
Cooke's touching story also captivated the Pulitzer jury. For his writing, he was given the highest journalism award in the United States. She became the first African-American woman to win the Pulitzer for journalism.
Cooke's victory is not only proud The Washington Post, but also his previous workplace, Toledo Blade. Blade immediately prepared a story. After the story went to press, Blade's editors read the Pulitzer Prize winning biography that was posted on the wire Associated Press. The published biographies are those entered by the participants. While Blade's biography is based on Cooke's personal notes. As it turns out, the two biographies are different. In his Pulitzer resume, Cooke claimed to have graduated from Vassar College with magna cum laude. Realizing that difference, editors Blade reminded the service of the news agency.
From here, Cooke's lie was revealed. Cooke was interrogated by higher-ups Post, including the legend Bob Woodward. Finally Cooke confessed, "No Jimmy or his family," he said. "It's just an imaginary story. I want to return the award. "
Due to the fabrication of Cooke's story, The Washington Post never the same again. Readers' confidence in the respected newspaper for revealing Watergate, is gradually diminishing.
Janet Cooke is the first in a line of fake news writers. Furthermore, people know Stephen Glass.
Glass's Story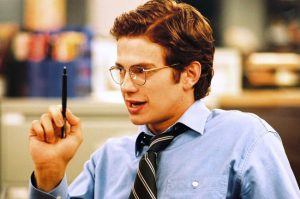 Glass, then 25 years old, was associate editor at The New Republic and a rising star in Washington's world of journalism. It produces great news. Her specialty is richly detailed reports in a fluid prose style. The stories are about young conservative politicians at a political conference who secretly drink alcohol, smoke pot and take girls to hotel rooms to be humiliated; or a Wall Street firm where brokers take a break just to worship a statue of Alan Greenspan; a memorabilia conference chasing Monica Lewinsky-themed items. As it turned out, they were all fake.
However, the article that tore down all of Glass's lies is the article about a teenage hacker who is flooded with gifts and money by a computer company he doesn't want to hack. This article draws the attention of Adam Penenberg of the digital unit Forbes. Penenberg found it strange that he could not find any evidence that the computer company called Glass actually existed. That is, the brilliant career that Glass had built from lie after lie was completely destroyed.
Blair's story
Jayson Blair's career in journalism appears to be on a fast track. Only 27 years old, he is not only a regular reporter for the most prestigious newspaper in the United States, The New York Times, but was also the lead reporter on the Beltway Sniper Shootings - a story that was perhaps the greatest of its time.
Blair wrote 52 stories during the sniper attack. In time, the stories he wrote were found to be fake and inaccurate.
After accusations of Blair's boasting, he continued to cover important stories for The Times, no longer about sniper attacks but moving to national coverage of the Iraq war.
However, Blair's fate is on the line. He is known to have committed terrible plagiarism and lies. He dropped a devastating bomb on The New York Times.
Kelley's story
Jack Kelley is also a stellar reporter who works for at USA Today for two decades. His writings drew admiration because he was adept at telling stories about life and death.
In 2002, he became a Pulitzer finalist. However, two years later, his two-decade career was devastated. He is said to have composed nearly all or part of 20 stories over a decade, plagiarizing more than 100 quotes or passages from other publications, delivering speeches that repeat the lies and then trying to outwit the panel investigating his work.
Kelley, then 43, later resigned and apologized in a statement, admitting "a number of serious mistakes that violated the values that matter most to me."
Cooke, Glass, Blair and Kelley are perhaps the only four names on the tip of the iceberg of liars in journalism. There are many other stories about journalists lying to the world with their writings.
Because They Do
There are many reasons. What was certain was not that they lacked the ability. On the other hand, these people have high writing skills because they are able to outwit prominent people in the world of journalism. Janet Cooke wrote a beautiful story about Jimmy, an 8 year old boy who became a heroin addict. Even Gabriel García Márquez admits his writing skills. "He doesn't deserve the Pulitzer, but he does deserve the Nobel Prize for Literature," he said.
Stephen Glass proved himself to be more than just a talented writer and brilliant reporter at several magazines before The New Republic recalled 27 of his 41 works for deception and plagiarism.
It is not enough to blame ambition simply because there are many journalists who are ambitious but not all are liars. Jayson Blair is definitely not the only one who's ambitious The New York Times, But it can't be said that all the reporters there are liars.
But it's hard to argue that the high workload, pressure to produce news and the appeal of being a star journalist are very influencing aspects. The weak evaluation and monitoring system of media institutions can become a playground for them. Being called superior in reporting compared to other media is a temptation that is hard to ignore, so they close their eyes and ignore fact checking. In other words, Glass, Blair, Cooke, Kelley and others can do that because the situation allows. And if these conditions are not changed, new liars will continue to emerge. (Ida Rosdalina)
Sources:
1. "The fabulist who changed journalism by Mike Seger", published on Columbia Journalism Review, June 2016
2. "Whatever happened to ... the foreign correspondent who made up stories?" by Neely Tucker, loaded on The Washington Post.com, 22 July 2011
3. "Stephen Glass is still retracting his fabricated stories - 18 years later", by Michael Hiltzik published at LA Times, 2015
4. "10 Years After Jayson Blair, Struggles with Plagiarism Remain", by Jonathan Bailey published in Ithenticate.com, 2013
5. "Why They Lie: Probing the Explanations for Journalistic Cheating", by
Ivor Shapiro (Ryerson University) published at Canadian Journal of Communication, 2006