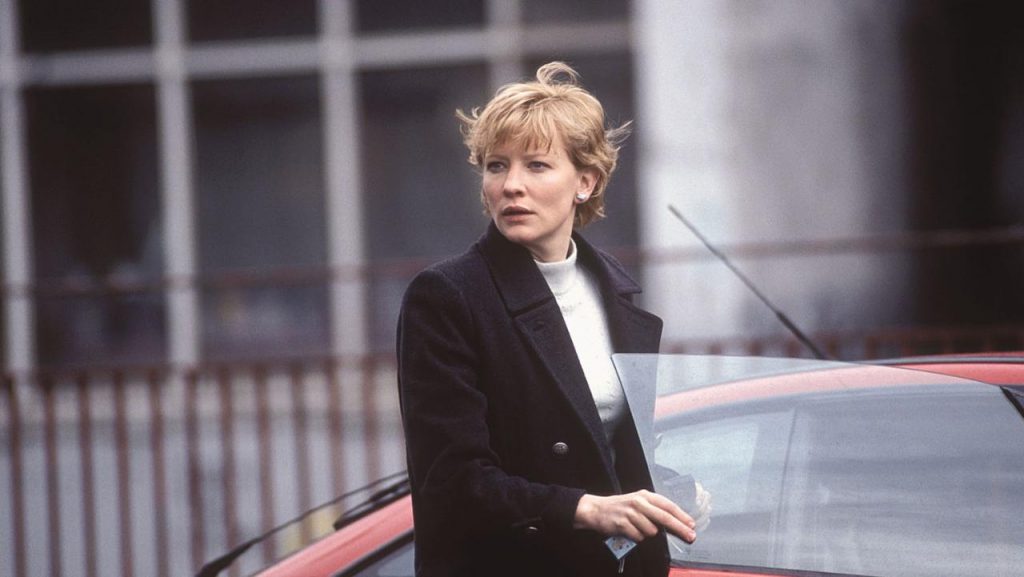 On Wednesday, June 26, 1996, Veronica Guerin, an award-winning criminal and investigative journalist, drove a red Opel Calibra after the Naas District Court, on the outskirts of Dublin, Ireland. He did not notice a motorcycle following him. As soon as Guerin's car stopped at a red light, two motorcyclists intercepted and shot him at point-blank range. Veronica Guerin died instantly with six shots at the age of 37.
This is not the first shooting he has experienced. Guerin's activities as a journalist continued to make the bandit frontmen in Dublin stifled. Several times he received death threats. On October 7, 1994, the Guerin family bungalow on the outskirts of Cloughran was shot at while he and his 6 year old son were inside.
On January 30, 1995, the day after he wrote an article questioning the fact that the robbery suspect received a tax amnesty, his doorbell rang. A gunman wearing a hoodie aimed his gun at Guerin's head before deciding to shoot him in the leg. Guerin fell to the floor, nearly fainted. He wrote the shooting report to his newspaper from the hospital bed.
Still not recovering, Guerin, who used crutches to support her injured leg, forced her husband to drive her to the lions of criminals in Dublin. He wanted to show them that the shot didn't frighten him and give up.
Being a reporter late
Guerin actually entered the journalist world late. He previously worked in various professions, ranging from accountant to public relations to a political party researcher. He only became interested in becoming a journalist in his 30s. However, he made up for this lag with extraordinary tenacity and courage.
Damien Kiberd, the editor at the time at Sunday Business Post, Dublin, said, "I have never met a reporter who was so persistent in pursuing a story." Guerin could mindlessly fly to South Africa, London or Nigeria in pursuit of a key witness. On average, Guerin can call 50-60 times in order to catch up on news.
Guerin never thought about his safety. Instead, he really likes stories from the world of crime. He has many of the most active professional criminal acquaintances. He was also involved in reporting on IRA activities.
"The only place to get good information is crime," he commented. As a criminal expert for Sunday Independenthe was well acquainted with the ins and outs of Dublin's drug-dominated underground world. He described it as a "culture of violence, money and evil."
He also developed good relations with the police, who respected him and provided him with information when he needed it.
To avoid the risk of lawsuits, he referred to members of the Dublin underground by nicknames. He soon became a target for crime bosses, especially those from the northern side of the city who ran a thriving drug trade business.
"The problem is that Dublin is a small city, so normally the number of journalists covering criminals is very small," said Séamus Dooley, secretary of the National Journalists Union (NUJ). "Veronica is very well known among the people she wrote about."
So, Veronica Guerin easily became the target of revenge for her news targets.
Veronica Guerin's murder sparked a wave of public outrage that culminated in the creation of the Criminal Assets Bureau. The bureau detains 150 criminal kingpins and continues to hunt down organized criminal gangs that have not been caught.
Unfortunately, twenty years after Guerin's death, we are still hearing about murder cases of journalists. In 2015, according to Committee to Protect Journalists records, 73 journalists died with confirmed motives. 25 people died but the motive has not been confirmed. Meanwhile, in 2016, 15 people died with confirmed motives, 10 died with unconfirmed motives. (Ida Rosdalina)
Sources:
1. "Obituary: Veronica Guerin", published at Independent, 27 June 1996
2. "Veronica Guerin", published at Telegraph, 28 June 1996
3. "How dangerous is it to be a journalist in Ireland 20 years after the murder of Veronica Guerin?" loaded on indexoncensorship.org, 24 June 2016