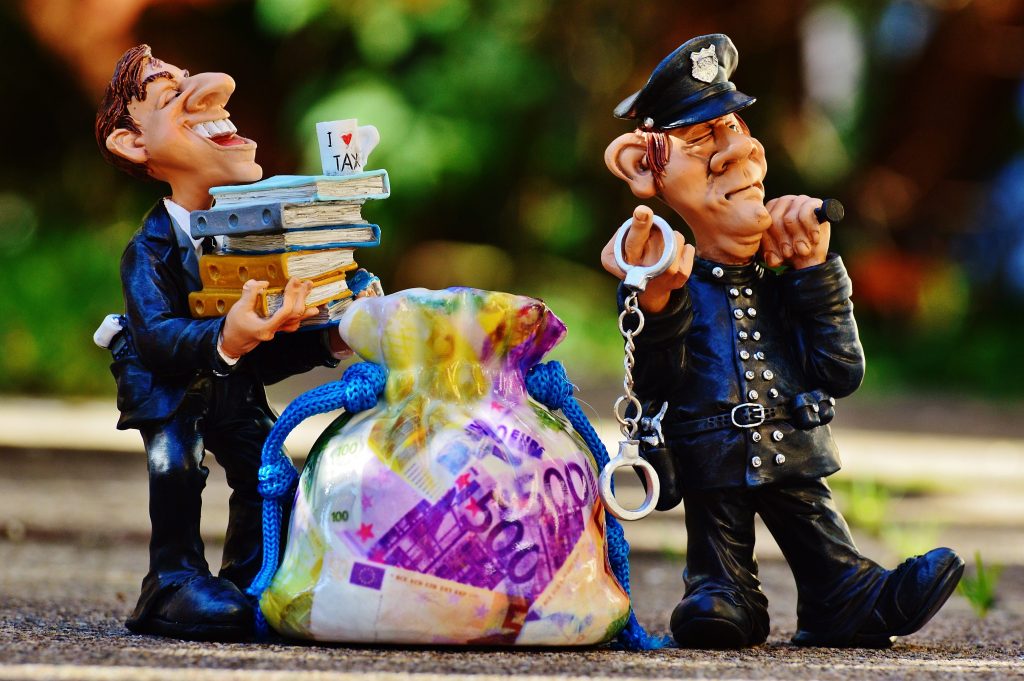 By Courtney C. Radsch
Corruption is one of the most dangerous areas of coverage for journalists, and one of the most important in punishing people in power. There is growing international recognition that corruption is also one of the greatest obstacles to reducing poverty and carrying out clean governance. This is why journalists covering this matter must be protected, including by multilateral lending agencies such as the World Bank and the International Monetary Fund, which recently concluded their annual meeting in Washington DC.
At a civil society forum on the sidelines of a recent meeting, World Bank President Jim Yong Kim and IMF President Christine Lagarde, leaders of two of the most important lending institutions for poor countries, expressed concern over corruption and the costs of tax avoidance on alleviation. poverty. But with recipient countries often in the top ranks of the most corrupt countries, the issue of who pays taxes and where money evaporates is often buried for a long time.
In Pakistan, the recipient of a large investment loan from the World Bank, journalist and CPJ 2011 International Press Freedom Award winner, Umar Cheema, was kidnapped and brutally attacked after writing a critical article about corruption in Pakistan. But he refused to give up and continued to launch an investigative reporting center dedicated to tax analysis in a country where few political officials pay taxes.
"Especially in repressive societies, or places ruled by oligarchs and feudal lords, journalists risk their freedom and safety by reporting on corruption and conflicts of interest," said David Kaplan, executive director of the Global Investigative Journalism Network, an association that has more than 138 members in 62 countries, in an interview. "But I don't think there is a more deadly issue facing our members than corruption. Corruption appears in all the issues we cover - economy, crime, health, education and the environment. "
According to CPJ research, since 1992, at least 20 percent of 1,200 or as many as 246 journalists have died while carrying out their duties to cover corruption. 95 percent were killed. Only 13 cases were settled in court.
Nearly all of the murder victims were local journalists trying to cover corruption in their own country. "Those who target the media are trying to silence people and not create a bigger firestorm," said Sasha Chavkin, a reporter at the International Consortium of Investigative Journalists working on a collaborative investigation on displacement caused by World Bank projects.
Corruption is devastating, equivalent to more than 5 percent of global gross domestic product (GDP) with more than US$1 billion paid in bribes per year, according to the World Economic Forum. These costs are even higher in Africa, which receives a significant share of development assistance, and in 2007, the World Bank estimated that 25 percent of the region's GDP was lost to corruption each year.
In connection with the recognition that good governance cannot be separated from development goals such as poverty alleviation and economic growth, the 17 UN Sustainable Development Goals (SDGs) adopted last year include one point related to reducing corruption and bribery and ensuring public access to information and protection. fundamental freedom.
Multilateral organizations have asked recipient countries to adopt Freedom of Information (FOI) laws as a condition of joining or receiving funding. China and Pakistan, for example, are guaranteed membership in the World Trade Organization (WTO) and the IMF aid package because they have adopted the FOI, according to The Associated Press.
However, the existence of law is not directly proportional to implementation. In 2011, AP examined freedom of information laws in 105 countries and found that less than half responded and only a handful responded fully and met their deadlines. This is why it is so important the SDGs do more than just assess the existence of such laws.
Revenge
Among journalists facing retaliation and threats for reporting on corruption funded by organizations such as the World Bank, IMF, the UN Development Fund, and the US Millennium Challenge Corporation is the publisher of the newspaper Joseph Titi from Ivory Coast. Titi was jailed for a week in 2015 and charged with assault following the publication of an article alleging money laundering and embezzlement stemming from the IMF and World Bank initiatives for Debt-Entwined Poor Countries, CPJ reported at the time.
The jailing and murder of journalists is the tip of the iceberg. Harassment and intimidation, laws such as slander and prohibition of publishing fake news, and confiscation or closure of offensive news media are also common cases.
An editor in Hong Kong was viciously attacked and fired from his job after his newspaper exposed the foreign company of China's political elite, while a journalist in India was brutally attacked and burned after reporting allegations of land grabbing and rape by a local minister.
As a result of such retaliation, self-censorship began to spread.
Carmen Aristegui, a popular TV presenter in Mexico, was fired after television station MVS was pressured by the government for its investigative reports, including on government infrastructure projects. The owner of the TV station later sued him for moral harm. Aristigui reminded the CPJ that cases like this are likely "to impose self-censorship on journalists."
"[A] free media is essential for examining abuses of power," according to BBC Media Action's James Deane work report. "Support for independent media, both financial and economic, has not been a priority (for donors) in recent years."
But returns on investment in independent investigative media can be important. The Sarajevo-based Organized Crime and Corruption Reporting Project (OCCRP), for example, only received US$5 million in government funds, even though thanks to its reports, law enforcement and tax officials could seize more than US$2.8 billion in assets and fines, a return of 56,000 percent, according to GIJN.
It is time for the United Nations, World Bank, IMF and other donor organizations to come together to protect journalists, even if the only reason is to protect their interests. (*)
Source:
"Protecting Journalists Who Cover Corruption: Good For The Bottom Line" published on Gijn.org, 25 October 2016