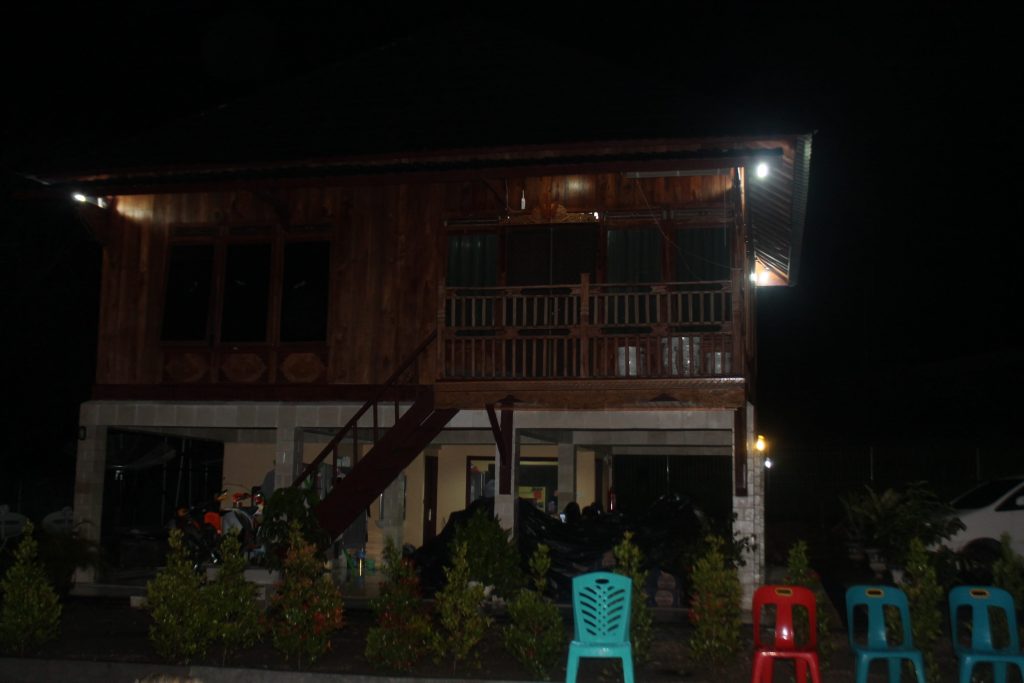 The simultaneous local election in Pakpak Bharat was attended by three pairs of candidates (paslon). Two candidate pairs from independent pathways, namely candidate pairs, August P Tumanggor-Abdul Kadir Angkat and Honest Solin-Citra Boangmanalu. As well as one candidate pair supported by all political parties, Remigo Yolando Berutu-Ilyas Maju Padang, who is also an incumbent candidate pair. On paper, the victory is already in the hands of the pair known as RYB-Forward.
So far, Remigo, who is the younger brother of Muger Herry Immanuel Berutu (former Pakpak Bharat Regent) has not encountered any significant obstacles. He has managed to portray himself as a leader who is clean and close to the people. Two things, plus the full support of political parties, is believed that Remigo will be re-elected in the next five years.
However, when examining and examining the data on the results of the State Officials' Wealth Report (LHKPN) published by the KPK in 2014, on Pakpak Bharat Regent Remigo Yolando Berutu, the public needs to reflect again, his wealth has jumped drastically. Remigo's LHKPN, in 2010, showed that his wealth was only Rp.2,264,070,000, while in the 2014 LHKPN, his wealth jumped to Rp15,939,793,307.
Remigo wrote in the LHKPN, his immovable assets increased, namely land in South Jakarta (own yield) IDR 600,000,000, buildings in Central Jakarta (own results) IDR 478,897,650, land in Medan (grant) IDR 1,253,000,000, land in Deliserdang (grant) IDR 1,500,000,000, land in Deliserdang (grant) IDR 3,500,000,000, land in Deliserdang (grant) IDR 6,000,000,000, land in Medan (your own production) IDR 500,000,000 and land in Simalungun (your own production ) Rp924,150,000, there were also additions such as precious metals and demand deposits with cash equivalents.
Most recently, the Remigo LHKPN dated July 15 2015 was more fantastic. His assets jumped to IDR 157,115,905,584. In the LHKPN, Remigo invested his assets in the form of land which he bought between 2011 and 2015 located in Pakpak Bharat, if the total amount reached IDR 308,000,000 (own acquisition). Then there were changes such as land and buildings and inheritance in Medan City which became IDR 20,000,000,000 and what was striking was the change in land in Medan and Simalungun (inheritance) which had a value of IDR 100,000,000,000 and changes to land in South Jakarta. which becomes IDR 10,000,000,000.
Remigo, who was confirmed by Analisa at his residence in Pakpak Bharat regarding the increase in his wealth, said that the assets he obtained, especially a number of lands in Deliserdang Regency (a grant) were the assets of his father, Drs Valentin Berutu (deceased) who was the former President Director of PTPN 26 East Java. Some of my assets are inherited by gold, which sometimes I also don't know how much it costs ,? said Remigo.
Regarding the 2015 LHKPN surge, he argued that the report announced by the KPK had an error, the change in the assets he had obtained from the inheritance with a total value of Rp100 billion was not his party writing. The mistake, said Remigo, was with the KPK. So don't think that the KPK is a never-wrong institution. "I didn't include it, he (KPK) did it," he said.
Why is it not being revised? Remigo admits that he does not have time to deal with the details of the LHKPN, regarding the KPK's mistake he plans to send an objection letter. The plan is over the Pilkada, he said.
If you are curious about it (LHKPN) I just need to clarify. And it doesn't affect me in any way, he said. He emphasized that if someone later made an issue, he would only have to answer it and invite him to track down the assets he got himself.
The trail is clear, I got the treasure from a grant, an inheritance from my father. Not from my own sweat. And if then there are parties who use it for political commodities, that will be a consequence of me as a public official, he said.
He himself did not bother with the public spotlight on the increase in assets he had during his eight years as a public official. During his tenure, Remigo admitted that he had left his activities as a businessman. "We have a family business run by my brother. I used to work in it before (before becoming a public official), but now I leave all those business activities," he said.
To note, before becoming the Pakpak Bharat Regent for the 2010-2015 period, he was the Deputy Regent of Pakpak Bharat who was appointed through the interim replacement mechanism (PAW) in 2008.
The influence of the Remigo family in the Pakpak Bharat District which was only recently divided in 2003 was quite strong in itself. They became entrenched in 2005, when Remigo's older brother, Muger Herry Imanuel Berutu (deceased), who was then paired with Makmur Berasa, was elected in the first Pilkada in the district with minimal development.
In 2008, Muger died. Makmur Berasa later rose to become Regent. And to honor the Berutu family, Remigo, who at that time was domiciled in South Jakarta, was then summoned to become Deputy Regent of PAW. I didn't answer right away. But with various considerations, I finally took it, he said.
Since then, the political career of a university graduate in Australia has continued to climb. He fought in the 2010 Pilkada paired with Maju Ilyas Padang and managed to come out as the winner. He was later appointed as the Democratic Chairman of Pakpak Bharat Regency.
Facing the 2015 Pilkada, the incumbent candidate Remigo returned to pair up with Ilyas Maju Padang with the support of all political parties. During the contestation in Pakpak Bharat, it was seen that Remigo was quite keen on releasing his political power. When there was the issue of failing the Pilkada if only a single candidate was followed, Remigo from a long time ago had made a puppet candidate from the independent path, namely Jujur Solin-Citra Boangmanalu. A source said that Remigo was quite surprised that there was another independent pair, August P Tumanggor-Abdul Kadir Angkat who had also passed the verification.
Indications of the puppet candidates emerged when the pair number 2 had never campaigned. This was agreed by KPU Chairman Pakpak Bharat Sahitar Berutu, who said that the pair did not report their campaign activities. Even when the others campaigned openly by mobilizing the masses, the pair Jujur Solin-Citra Boangmanalu looked cool and calm.
Remigo himself did not deny the accusation that the puppet candidate was actually affiliated with him. "I think people can think like that, please just have people think where the thinking is going, but what is clear is that the three of us have been determined as candidates and the contestation process should run normally," he said.
He agrees that the competitor he counts on is the pair August P Tumanggor-Abdul Kadir Angkat. "I feel the competition is quite sharp," he said.
The democratic party event itself is only a few days away from December 9 2015. Remigo seems to be trying hard enough to win the race for the regent seat. As an incumbent candidate, he felt he had better qualifications in mapping the problems in Pakpak Bharat, which he described as the expansion area in such a negative state.
My principle is, if you want to do something, do it seriously, if you want to succeed, be successful, if you want to be a criminal, be a big criminal, if you want to be a big person, be a big person, don't take responsibility.