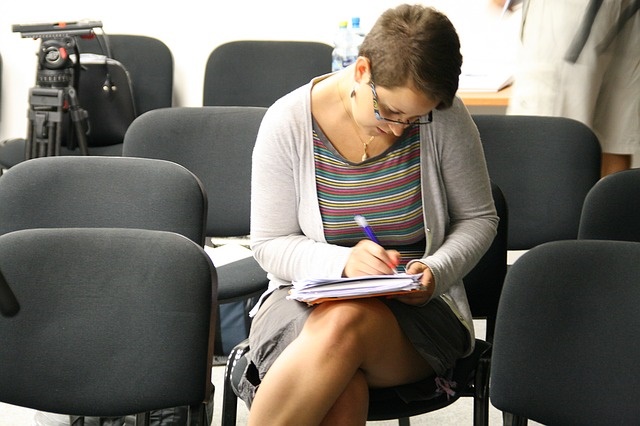 JAKARTA, JARING.id - Finding investigative ideas can be the hardest part for a reporter. Some think a story begins when a mysterious person gives secret documents or an anonymous phone call. After the contents were revealed, the story appeared on the front page, with the byline in bold. Praise, recognition and appreciation follow.
But often that romance doesn't happen. Watergate started with classified documents and anonymous calls, but it was the journalist's determination that inspired and made the story famous. We know anonymous documents and calls are rare.
Journalists never quit their job. They kept their eyes open and saw the closure of the drains on their way to work, long lines for passports, or the rudeness of clinic nurses. At first glance we can meet a lot of story ideas that need investigation and verification. Record and record with your mobile.
Personal experience is not representative to raise an issue. Writing about personal experiences is an opinion column, not an investigative report. To make a good report, to reason, to understand the context, needs to talk to different people. It also makes sure your ending represents something more than just a personal complaint.
This also applies to your acquaintances. Their experiences are real, but may be unrepresentative and biased by personal feelings. Avoid information submitted by friends who are not experiencing the problem firsthand. For example, he said, "I have a cousin who knows a woman asking for bribes at the airport", unless the woman has a name, an address and is able to be interviewed. Personal experiences can be good starting points for investigations - but remember they are only starting points.
The Center for Investigative Journalism (CIJ) provides additional notes. The experiences you adopt may come from close friends or neighbors. However, a friend does not automatically want to help. They may be committed to not disclosing information related to their work. Always get permission before using someone's personal story.
Reporters complain "I don't have enough evidence!", Even after visiting the origin of the story. But actually this has become evidence. Journalists are the best witnesses to their stories because they experience events themselves. Experiencing on your own and observing first-hand is the best way to start a story. Never rely on memory, always jot down and re-record with your cellphone.
Responding to Gossip and Rumors
The media have agenda setting directs people to information they should be interested in. It's the same with gossip or rumor. Journalists must keep their eyes open to any clues to the story and have a sensitive ear to what people are talking about. "Roadside radio" will always tell about developments in gossip and many of the tales are true. Journalists have to ask themselves why believe that. Are people also gossiping about it on Facebook?
The first step should be to confirm the validity of the rumors. Always check sources who are in a position to know. Only when the rumors have some substance, story planning begins.
Some stories can be true and some parts can be wrong because they are directed towards a specific agenda. Before deciding to make it a story, ask a few things such as: would I write this story if it didn't get leaked? Am I passionate about this story? Is the truth being extracted for the public interest? If the information can be corroborated then to reveal a rumor, you can answer "Yes".
Corruption, Two Sides of Currency
Then what about the corruption case of the tender committee members and former tax evaders? Exposing individual corruption may not have far-reaching implications for social justice and the public interest. But for journalists, exposing one actor, others' fear and resistance to corruption is advancing.
Countless press accounts of individual corruption have shown little significant impact on systemic corruption, even in the corruption that is ingrained in every structure and sometimes in structures built to prevent corruption.
If journalists can uncover one example of corruption by highlighting system flaws that make tax evasion and bribery easier, that story may have a significant impact. Or investigations could link the impact of tax evasion on lack of resources at health clinics. It can explain problems in general, not just lamenting.
Another Hint for Story Ideas
Reading is the most important source of story ideas, the best way to improve your professionalism and writing skills. If you are serious about your move, reading all publications about it is a professional obligation and a basis for a professional career in investigative journalism. Don't spend time processing the information that comes in, but keep looking for new information to develop your knowledge base.
Brant Houston, former executive director of Investigative Reporters and Editors (IRE), warns that local newspapers provide many seeds for investigative stories. Local newspapers are also a source of interesting reports on new construction or government projects and local court cases.
What journalists also rarely do is to continue stories that have been published. Reader surveys show they like follow-up stories. They want to know what happened next, why it happened or what was the story behind the short story.
Look for stories that ignore the "why" question or seem to focus narrowly on one aspect of an issue. See also alternatives by covering casual stories or routine stories, such as global or national anniversaries.
Official reports and NGOs are often seen as a routine task rather than a source of compelling stories. Yet if the contents are read carefully, they could reveal new information and challenge the start of an investigation.
Although resources or geography limit access to offshore publications and websites, investigative journalists must use whatever channels are necessary to keep them up to date. Embassies and nongovernmental organizations' information services have libraries, often with internet access. If there are no alternatives, journalists should become accustomed to visiting whenever possible.
If you browse the internet regularly, look for news sites and social networks such as Facebook and twitter. Tweet feed provides basic information and the latest news on the wealth of current issues. This is important for health information or science, where governments can change policies quickly.
Some journalists in developing countries are still writing stories about the lack of effective treatment for AIDS sufferers after antiretroviral drugs were tested and their successful use in Europe and the United States. The journalist may not have access to this information, or may not have internet access. This has made journalists slow to get the public to care about an important health issue: the right to access drugs and the number of obstacles that hold them back. [Deborah B Sinambela]
Source: http://www.investigative-manual.org/