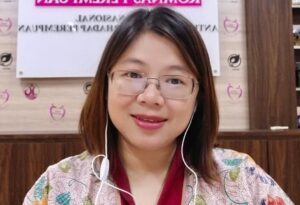 President Joko Widodo ratified Government Regulation Number 70 of 2020 concerning Procedures for Chemical Castration, Installation of Electronic Detection Devices, Rehabilitation and Announcement of the Identity of Perpetrators of Sexual Violence against Children on Sunday, January 3, 2021. This regulation is a derivative of Government Regulation in Lieu of Law Number 1 of 2016 concerning the Second Amendment to Law Number 23 of 2002 concerning Child Protection.
The National Commission on Violence Against Women (Komnas Perempuan) considers that the regulation is contrary to the 1945 Constitution and Law Number 5 of 1998 concerning the Convention against Torture and Other Cruel, Inhuman or Degrading Treatment or Punishment. Chairman of Komnas Perempuan, Andy Yentriyani said that the issuance of PP 70/2020 shows that the government has not sided with survivors of child sexual violence. The article contained in the PP focuses more on taking action against the perpetrators. In fact, according to him, the government should focus on prevention, such as providing justice through legal guarantees, safe houses, recovery and psychosocial assistance.
In a 45-minute interview, Andy urged the government and the House of Representatives (DPR) to immediately pass the Bill on the Elimination of Sexual Violence, which has been stalled since 2017. The following is an excerpt from the Jaring.id interview which was conducted via telephone on Monday, January 4, 2020.
How do you respond to the issuance of Government Regulation Number 70 of 2020?
In fact, Komnas Perempuan's position has been the same since the ratification of the Government Regulation in lieu of Law Number 1 of 2016 concerning the Second Amendment to Law Number 23 of 2002 concerning Child Protection. We are of the opinion that this step is not appropriate if it is aimed at eliminating child sexual violence. The newly passed regulations have the potential to violate the rights of citizens that have been guaranteed by the constitution.
This is not in accordance with the spirit of Law Number 5 of 1998 concerning the Convention against torture and other cruel, inhuman or degrading treatment or punishment. Punishing is not revenge, but rather to offer justice to the victim and ensure that the convict understands and corrects his actions. That is why there has been a change in name from prison to community institution (Lapas). Because there are efforts to re-educate the convicted person. We understand that the regulation was made to improve the sexual violence prevention system. But the problem with sexual violence is not just libido. There is an imbalance of power relations, which causes the violence to occur. We argue that control of libido through chemical castration is not sufficient to prevent sexual violence.
Why isn't it enough?
Sexual violence specifically rape is not only penetration of the penis into the vagina. There are many rape practices, but they are not recognized by Indonesian law. We see that so far, law enforcement against perpetrators and recovery for survivors has not been optimal. The recently passed regulation only focuses on penalties that are downstream, but it still escapes the problems that exist in the upstream. Komnas Perempuan received only about 30 percent of cases of sexual violence, especially rape, in 2016-2019.
What caused that?
Because our culture still blames the victim. They are accused of contributing to violence, such as appearance, dress code and association. In addition, the legal process is always associated with insufficient evidence. Meanwhile, the cost of post mortem and deoxyribonucleic acid (DNA) tests to get free access is still difficult for victims to obtain. There are issues of perspective and capacity including legal aid that is not yet clear in the eyes of law enforcement and the government. We also realize that safe houses and protection mechanisms guaranteed by the state are still weak. From that, we are of the opinion that PP No. 70 of 2020 only pays great attention to the downstream. This is just a symbolic process of committing punishment. This can distract the attention upstream, namely the recovery process and the process of legal assistance for victims.
So the regulation has not provided a large portion for survivors?
Yes, it is true. We must find a balance between convicting the perpetrator and the recovery of the victim. We saw that the rules were not correlated to casualties. Symbolic only to the perpetrator alone. In fact, what must be considered is the recovery of victims. This is the least regulated. Even a death row convict is not the same as the process of restoring the victim or solving the victim's problems. If we look at the priorities and the optimization of existing laws, we think that we have not yet reached that stage. Access to court alone is difficult for the victim, starting with post mortem, DNA testing, and safe housing has not yet been maximized. In our opinion, attention should be diverted to victims' access to justice and optimization of existing penalties.
The government violates human rights by passing these government regulations?
This is a delicate matter. Many countries have faced controversy with castration policies. Some countries mostly place castration not as a punishment but treatment or medication to make sure the case doesn't recur. Meanwhile in Indonesia based on the new regulation, castration is an additional vulnerable sentence of 2 years after the initial sentence is completed.
By castration, the installation of detection devices, rehabilitation and identification of identification will ensure that cases of child sexual violence do not recur?
We find it difficult to assume. We haven't found sufficient data on whether PP can reduce recidivism of sexual violence. In many cases we have learned that the offender easily returns to desire after treatment castration was not continued.
Is there an appropriate way to punish the perpetrator and at the same time stop sexual violence?
We are looking for supporting data in other countries to see the effectiveness of this chemical castration implementation. Castration is only effective if the perpetrator wants it voluntarily, there is an agreement. Not only that, there is also a psychological counseling process that can provide insight into the side effects of chemical castration. One thing that is also important, the perpetrator can confirm his commitment not to commit sexual violence again. When it was done voluntarily from the convict, he participated in running the program treatment. This has the potential for chemical castration to be successful. Several countries before castrating the perpetrator are required to obtain approval and provide knowledge to the perpetrator. So the perpetrator must understand what will be felt, not because of pressure.
In addition, if you look at other countries, there is one success in preventing sexual violence from recurring, namely by committing it tracking using the Global Positioning System (GPS). It does not cause health problems and can be monitored. But what needs to be considered is database storage.
There must be infrastructure tracking with the aim of prevention. In some countries, sexual violence perpetrators are not allowed to carry out activities in public spaces, children's areas and are not allowed to work in agencies that deal with child issues. The problem is Indonesia is still weak in terms of data. We see, like social assistance and regional elections, the data are in shambles. If there is no definite data, it will be difficult to handle cases of sexual violence. Then, the government and law enforcement officials must also be careful when announcing the identity of the perpetrator, because this is personal data.
Especially when referring to data from the Ministry of Women and Child Empowerment (Kemen PPPA) during January-December 2020, where there were more than 4000 cases of violence against children?
We encourage systemic resolution to be done immediately. We agree that this is a situation that must be resolved immediately. From that we encourage the ratification of the Bill on the Elimination of Sexual Violence (RUU PKS).
Was Komnas Perempuan involved in the regulatory process?
From the start, Komnas Perempuan opposed. It started when the Government Regulation in Lieu of Law Number 1 of 2016 concerning the Second Amendment to Law Number 23 of 2002 concerning Child Protection was passed. For us this is a bit difficult when it becomes mandatory, especially when the sanctions are imposed by the judge who agrees or disagrees. In addition, the practice of castration will also be a struggle in medicine which is the executor. As we know that treatment should not result in health effects that are not recognized by the perpetrator.
What should be considered when drafting technical implementation rules?
If I can do an analogy, rice has become porridge so it cannot be turned into rice. When it is damaged, not all items can be repaired. This is difficult for us when asked for recommendations on how the technical ministry will address this. For us, the most important thing is willingness and volunteerism, and providing complete knowledge about castration to the perpetrator. Apart from that, it provides psychological assistance during the castration process.
Of course, the most important thing is to be able to ensure victims' access to the legal process and recovery. Funds for post mortem, DNA testing, and provision of safe houses are still linked to the ministry. If funds for chemical castration are provided, then also provide services and accessibility for the survivors and the psychosocial assistance process until they recover. (Abdus Somad)