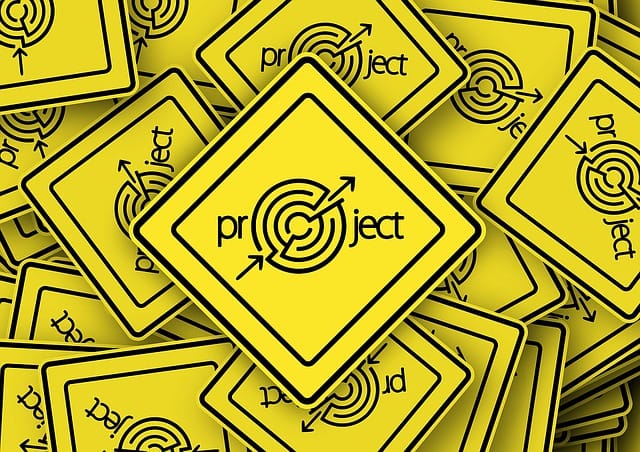 Over the past five years, a handful of people have controlled a number of development projects in Bantul Regency. They are close to the ruler. Here's a reporter's report Jogja Daily Bhekti Suryani.
The house in a narrow alley on Jalan Bantul, kilometer eight, looks more like a residence for the lower middle class, rather than a company office. The orange walls of the house were rotten and eaten by mushrooms. A rusty pick-up was parked in front of the rusty white house.
On the veranda of the house, there are signs on the names of two company institutions or commanditaire vennootschap (CV), namely CV Kartika Buana and CV Sasmita. Addressed at RT 12 Dusun Karanggondang, Pendowoharjo, Sewon, Bantul. When this media visited the house, it did not appear that there were residents in it.
A very simple building that is not just an office. This construction agency worked on projects of tens of billions of rupiah during 2012 to 2015. Both of them were included in the top five partners who worked on the most construction projects from the Bantul Regency Government in the last three years. This media traces data on all construction projects on the Bantul Regency Electronic Procurement Service (LPSE) website, which contains construction auction data from 2012 to the present.
CV Kartika Buana is perched in second place as the partner who has won the most bids or tenders 23 times out of a total of 687 construction projects carried out in Bantul in 2012-2015 and is included in LPSE data. With a total project value of CV Kartika Buana reaching Rp. 18.9 billion. Its position is only one level lower than CV Candi Sari, which was recorded as the winner of the most construction auction, 26 times from 2012 to 2015, but the total value of the projects undertaken is lower than CV Kartika Buana, which is IDR 17 billion.
Since LPSE released auction data in 2012 until now, the number of projects won by CV Kartika Buana has continued to increase. From only two projects in 2012, up to eight projects in 2014. The company is mostly working on environmental road construction.
Meanwhile, CV Sasmita, which is in the same office with CV Kartika Buana, is in the fourth position, working on infrastructure development with a project value of Rp. 14.6 billion. However, in terms of project value, CV Kartika Buana ranks tenth (Rp. 18.9 billion) of the total half a trillion budget disbursed by the Bantul Regency Government to finance 687 construction projects over the past three years.
The website of the Construction Services Development Institute (LPJK) reveals who owns a number of companies that most often enjoy the Bantul Regency Regional Budget (APBD) through the dozens of construction projects. CV Kartika Buana is led by a director named Linsiana, and Raz Fides Umi Rahmawati serves as Komanditer. Linsiana is also in control of CV Sasmita. He is CV Sasmita's limited partnership. While the director is held by Qatrunnada Nisrina Salma who is none other than the daughter of Linsiana. Meanwhile, CV Candi Sari, who won the most auction, was led by a director named Erwin Ariyanto.
Some of the CV owners are not just anyone. Among them, the owner of CV Kartika Buana Linsiana. This media search found that she was the second wife of the former Bantul Regent Idham Samawi. ?? I witnessed their marriage [Idham Samawi and Linsiana] in a mosque in Medina around early 2000 ,? said a source who witnessed his second marriage in Medina, Saudi Arabia at the end of last December.
Idham Samawi served as regent of Bantul for two terms from 2000 to 2010. After he stepped down, his first wife Sri Surya Widati then replaced him in 2010-2015. Ida, the nickname of Sri Surya Widati, did not serve as regent as long as her husband. He lost to regent candidate Suharsono in the Bantul Regional Head Election (Pilkada) on December 9 when he was about to defend his position for the second time.
Another source from an insider at the Bantul regency also revealed Idham's and Linsiana's close relationship. "Everyone knows it is his wife, but no one dares to speak," said the top official, who requested anonymity for his safety.
Idham Samawi did not deny that Linsiana was his second wife. Do not mention whether my wife and so on, but Geez, said Idham when confirmed in early January. However, he denied using his influence as the husband of Bantul regent Sri Surya Widati during 2010-2015 to organize and win a construction project run by his second wife. I answered that it was not true if it was related to me. It has nothing to do with me, that to get a project, said the member of the DPR RI.
Sri Surya Widati also denied managing the project so that it was monopolized by a handful of partners. "I don't understand that it's very technical, can you ask the Bappeda [Regional Development Planning Agency]?" said Ida briefly when met at the end of last December.
Gait of Former Puppet Candidates
Not only Linsiana, whose name is famous in the construction sector because she often wins auctions held by the Bantul Regency Government. LPSE data contains which partners received the greatest project value during 2012-2015. PT Bayu Utama is perched in first place as the partner with the largest project value reaching Rp. 46.6 billion over the last three years, or controlling around 8% of the total APBD project value of Rp. 552 billion during 2012-2015.
Despite the number of projects, the company led by businessman Ibnu Kadarmanto as director is in 40th place out of a total of 65 partners participating in the construction tender. PT Bayu Utama is not a new partner, this company has been established since March 30, 1978. Experienced in working in almost all construction sectors including health, education, markets, stadiums, bridges and many more.
Ibn is not much different from Linsiana. The Executive Board of the Bantul National Construction Implementing Agency (Gapensi) is known to be close to the authorities. His name is well known among construction entrepreneurs as well as the people of Bantul. Ibnu Kadarmanto's name soared during the 2010 Bantul Pilkada. He ran as a candidate for deputy regent accompanying Kardono as a regent candidate.
At that time, various media reported the Kardono-Ibnu Kadarmanto (Karib) pair as a puppet candidate for regent candidate Sri Surya Widati-Sumarno. The Ida-Sumarno pair was worried that their current opponent (Sukardiyono-Dharmawan Manaf) was not serious about registering for the 2010 Pilkada, so that both of them threatened to die as a candidate pair for the Pilkada because there were no opponents. The Kardono-Ibnu Kadarmanto pair are suspected of being prepared to prevent Pilkada with a single candidate.
This pair was promoted by the PDIP, who at that time was led by Idham Samawi alias husband of Sri Surya Widati (an opponent of Karib). Idham Samawi at that time served as Chairman of the PDIP DIY Regional Leadership Council (DPD). Meanwhile, his wife, Ida, was promoted on paper by the National Mandate Party (PAN).
The strong belief of this doll pair is also evident from a number of facts at that time which are still documented in various media. This pair, among others, did not take up the quota of four open campaigns provided by the General Election Commission (KPU) like the other two pairs.
After the Pilkada that won Sri Surya Widati-Sumarno ended, Ibnu's name rarely appeared. Now he is listed as the partner who won the construction project with the highest value in Bantul. Each development project undertaken by PT Bayu Utama has an average value of more than Rp1 billion. Since 2013, the number of projects won by the company which is located at Jalan Parangtritis kilometer 11, Manding, Serut, Sabdodadi, Bantul has continued to increase. Initially, from only one project in 2013 to four projects in 2015. A number of projects undertaken by PT Bayu Utama include the construction of the Bantul Market Phase I and II.
Ibnu Kadarmanto claims to have won the project professionally, or there is no collusion with the authorities. "If the auction is only that and meets the requirements, then the winner will be. Indeed, I knowingly participated in the auction. It's impossible for someone who isn't on the auction list to win the auction? " said Ibnu quip those who criticized his company.
The Three Flags Strategy
The control of construction projects by people close to the authorities is not considered a coincidence. There is collusion in the process. "There's no way it [there was no conspiracy], there was already a deal [who won]," said a contractor telling his experience of participating in a construction auction in Bantul, last January.
According to the source, one of the modes is usually a CV or a partner who is predicted to win a deal or an agreement beforehand with other CVs who are both submitting the auction. The other CV acts as a doll CV by pretending to enter an offer.
This mode is known as the three flag strategy. The requirements for submitting the auction are at least three bids or three partner flags. Of the three, they already knew who would win, so the two [doll CV] pretended to submit. "The conditions are incomplete later, so it won't qualify," said the man.
Kongkalikong, he said, allegedly also occurred between partners and the auction committee. This is the second mode. "I once made an offer, my price was the lowest and it has met the requirements. Should have won. Suddenly the auction announcement was canceled. Later the announcement will appear again. But a number of requirements have been changed, automatically I will not be. Those who win are those CVs again. I don't think there has been any change in requirements, "said the partner who received a lot of construction projects from the Sleman Regency Government, the City and the ministry. According to him, this condition has been going on for 15 years. "Bantul is the process of auctioning off ... [rotten], just dismantle it. I am happy if the auction process is correct, "he added.
Head of the Development Administration Section in charge of LPSE Bantul, Bobot Ariffiaidin, denied that there was any collusion in the auction process. "Now this is a system process on line. Before winning begins the announcement. Because on line anyone can view and list [auction process]. We cannot limit whoever takes part in the offer, "explained Bobot.
Added by Weight, the auction bidder with the lowest price is not a determining factor for auction victory. Because the auction committee is still considering the ability of these partners in addition to low prices. (bhekti@harianjogja.com)