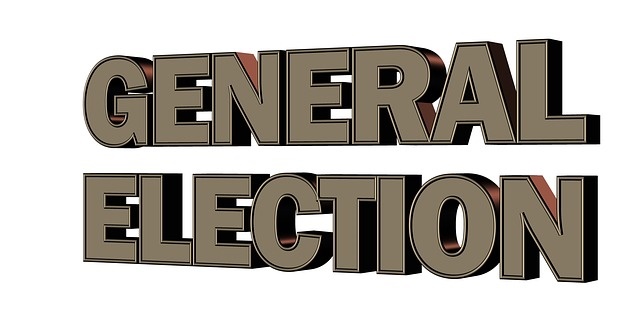 Television critic New Yorker Emily Nussbaum, a Pulitzer Prize winner, described presidential candidate Donald Trump as a misogynist, woman-hater running a "nasty and hateful campaign against foreigners."
What Nussbaum doesn't reveal is: he donated US$250 to Democratic presidential candidate Hillary Clinton in April.
Les Waldron, an Emmy-winning editor on television KFMB, affiliate CBS in San Diego, gave Trump US$28.
And Carole Simpson, a former host of "World News Tonight" at the station A B C who in 1992 became the first African-American woman to moderate a presidential debate, was unabashed in her political stance: she gave Clinton US$2,800.
Conventional wisdom says that journalists are a bulwark of neutrality who must not support the Red Team or the Blue Team, either in word or in action. But this election season, several hundred journalists have linked up with Clinton or Trump by making personal donations.
Individuals identified in federal campaign finance records as journalists, reporters, editors or television presenters - as well as other donors known to work in journalism - combined have given more than US$396,000 to the Clinton and Trump presidential campaigns, according to the analysis. Center for Public Integrity.
More than 96 percent of that cash amount went to Clinton: some 430 people working in journalism, as of August, raised US$382,000 in total to the Democratic nominee, according to a Center for Public Integrity analysis.
About 50 journalists identified contributed a total of US$14,000 to Trump.
In general, the law requires federal candidates to disclose only those names that contributed more than US$200 in a single election cycle. So it is possible that more journalists will hand out smaller amounts of campaign cash to both Clinton and Trump.
Each news professional provides a unique answer to a basic question: Why would you risk credibility — even a living — to help fill a presidential candidate's campaign account?
Simpson describes himself as an "academic" and a "former journalist". Therefore, he said he was "free to give away many of the things that being a journalist was prohibited from," including giving Clinton money.
Waldron, from KFMB in San Diego, describes himself as a liberal with a lowercase "l", and believes journalists who choose and make political donations with few dollars are exercising their rights.
Nussbaum from The New Yorker reasoned, "I rarely write about politics."
Donations are often prohibited
Large news agencies often prohibit their journalists from donating funds to political campaigns of this kind.
The main problem: contributions will harm the balance or sow the perception that journalists are biased.
Ethics handbook The New York Times declare that their staff must not give money to, or raise funds for, political candidates. In the book it is stated, "Doing so carries a great risk of creating the false impression that this newspaper is taking sides."
The Associated Press even more blatantly, stating that "There are no conditions that allow journalists to donate their money to political organizations or political campaigns."
Spokesman CNN Bridget Leininger said the cable network "does not allow editorial staff to fund candidates or political parties."
A review of dozens of editorial ethics policies indicates that many media outlets do not allow any political donations. The Center for Public Integrity's handbook states that their employees are "prohibited from engaging in political advocacy or donating at any level of government."
The fact is that the majority of journalists do not give money to politicians.
"Being unaffiliated helps me feel more independent," said Margaret Sullivan, media columnist for The Washington Post, and a former editor New York Times.
So concerned about attitude bias, so was the former Executive Editor Washington Post Leonard Downie Jr. choose not to vote.
Several journalists and media professionals, including Sally York from The Argus-Press of Owosso, Michigan, declined to discuss their political funding in 2016.
York, who covers local issues and frequently writes about politicians, contributed to the Clinton campaign up to US$374.
Rick Hasen, a lecturer at the University of California who edits the Election Law Blog, said journalists shouldn't abstain from contributing to campaigns - big or small - just because they are journalists.
"I don't see this as a problem as long as it is properly disclosed," said Hasen. (*)
Source:
Journalists shower Hillary Clinton with campaign cash, published on the Columbia Journalism Review website, 17 October 2016.