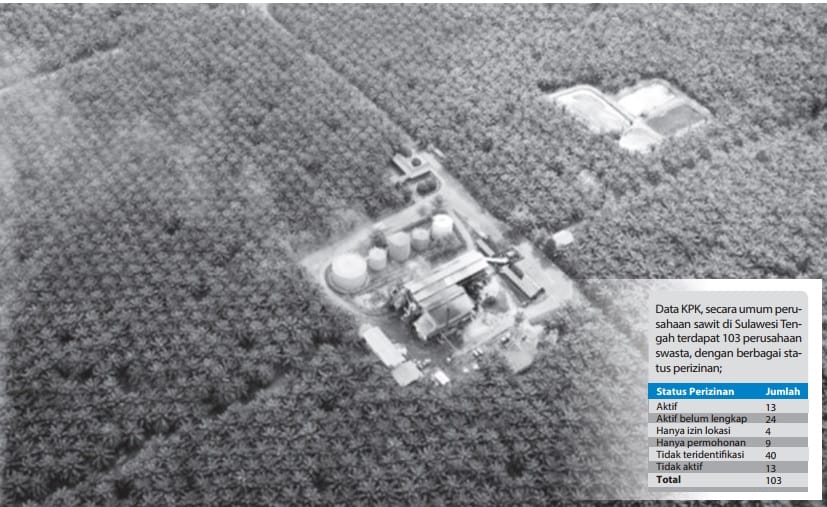 MAMUJU - PT Astra Agro Lestari (AAL) has five palm oil plantation subsidiaries with concession areas around the border of West Sulawesi and Central Sulawesi. Which according to Community Development PT AAL Sulawesi Area I Made Suwana has been operating since the 1990s.
He said the five PT AAL subsidiaries are PT Pasangkayu with an area of land use rights (HGU) of around 9,319 hectares operating in Pasangkayu District. Then PT Mamuang with an area of ?? approximately 8,488 hectares of HGU and PT Letawa with an area of 7,499 hectares operates in Tikke Raya District, Matra Regency.
In addition, PT Lestari Tani Teladan operates in Baras District with an HGU area of 5,538 hectares and PT Surya Raya Lestari I operates in Sarudu District with a HGU area of around 6,384 hectares.
According to him, after developing in North Mamuju, PT AAL then expanded its oil palm plantation area to Mamuju Regency.
In Mamuju District, I Made Suwana claims PT AAL has become the largest oil palm plantation company in West Sulawesi Province. They are developing two more palm oil subsidiaries. One company, namely PT Surya Raya Lestari II, operates in Topoyo and Budong-Budong Subdistricts, Mamuju Regency, with an area of 5,256 hectares of HGU. Another company called PT Badra Sukses was built in the 2000s and now has a HGU area of around 1,033 hectares.
Then there was a conflict between the residents and PT Mamuang, which is also a member of the PT AAL group, by controlling around 8,488 hectares of agricultural land belonging to the Community Agricultural Group (KPM). This coastal farmer group is chaired by Agung.
Of the many subsidiaries of PT AAL, two of its subsidiaries have a long history of land tenure conflicts with residents, and are encroaching, conducting plantation businesses in protected forest areas, namely PT Pasangkayu which is suspected of encroaching on protected forest in the area of West Sulawesi covering an area of 700 hectares, and controlling Kakao Farmers Group Merpati's land area of 40 hectares, in fact this company has also driven the Binggi community, which is an inland tribe in North Mamuju, from the area where they live and live.
Based on the information board on the location, PT Mamuang owns a concession area in Martajaya Village, but in practice the company operates in Martasari Village.
In the field, PT Mamuang's plantation activities also control community gardens covering an area of about 2750 hectares including those belonging to residents of Rio Pakava District - Donggala Regency - Central Sulawesi Province. This has been happening since 1997. The area of land belonging to the transmigrant farmers in Rio Pakava Village, Donggala Regency, Central Sulawesi ranges from 500 ha - 600 ha.
Protests and resistance started by farmers from two different districts and provinces since around 2010 coordinated by the head of PKM Agung, who is a resident of Mamuju. The peasants' protests were aimed at reclaiming their lands. (Joko Santoso)
This article was published on Sulawesi Metro, 28 August 2016, and re-edited to be published in Jaring.id