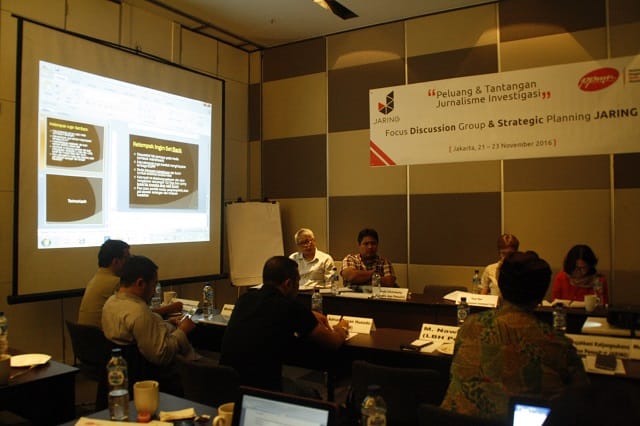 JAKARTA, Jaring.id - Indonesia is far behind in investigative journalism, compared to Japan, the Philippines, and even Nepal. According to Wahyu Dyatmika, a journalist Tempo, in Indonesia the ecosystem does not provide oxygen for investigative journalism.
There are several factors preventing investigative journalism from flourishing in Indonesia.
"The first is regulation. We do have a good Press Law to support journalists not to be convicted. But, protection for the whistleblower inadequate, so it is not enough to motivate and protect people when making investigative projects, "he said in a discussion on" Opportunities and Challenges of Investigative Journalism "held by Jaring in Jakarta, Monday (21/11).
Another thing that is also burdensome is the already problematic business model. Media with good content is not always good economically. "On the other hand, the media, which are mediocre, tend not to be good, but even benefit economically. There is no incentive for journalists and media to investigate. So, why make an investigation, anyway, there is no correlation with company profit, "said Wahyu.
Apart from that, independence newsroom in Indonesia is still far away. "We know exactly how editors and even chief editors often leave messages when coverage involves certain advertisers, don't be too harsh," said Wahyu. This condition is not at all conducive for journalists who want to make an investigation.
Another fact that is also a barrier is the weak access to information. The open data initiative developed by the government with data.co.id is inconsistent. "The site is frequent down, or the requested data is not available. This initiative still impresses topdown. People in the ministry do not have the same awareness about the importance of opening data, "said Wahyu.
The last one, according to Wahyu, is the competence of journalists who are still weak. Skill develop if it is continuously sharpened; the more often you investigate, the more qualified. If there is no room in the medium, his skills will be blunted.
Global Trends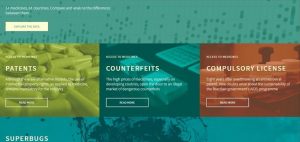 While conditions for investigative journalism in Indonesia have not been encouraging, internationally, over the past five years, there are three major trends that have continued to develop.
"The first is the development of data journalism. The story is not just a narrative. But displayed with graphics and folder. The data is presented in an interactive manner so that readers have many narratives for one story, "said Wahyu.
One interesting example of data journalism is a microsite made by Civio from France, that is mediamentalia.org.
"They make coverage for one year to track drug prices and why drug prices are more expensive in developing countries than developed countries," said Wahyu.
The next trend is collaborative or cross-country investigative projects. "When big problems in the world are cross-border, for example environmental problems, economic problems become global problems, journalists also work across countries." Wahyu said.
April this year, the world was shocked by Panama Papers, a big story about foreign shell companies that the influential people, the rich, the state officials, the mafia kingpins and others used to hide wealth.
"Panama Papers the most recent example of a scaled-up issue crossborder, it had a tremendous impact. We have long heard about how companies hide their wealth overseas. As soon as it was written as a joint coverage of more than 100 countries, suddenly the impact became very, very big, "said Wahyu.
Finally, a theme that recurs at conferences is non-profit investigative journalism. "There is a growing awareness that investigative journalism cannot be carried out solely by the mainstream media, which inevitably has commercial motives," said Wahyu. Civio's building medicamentalia.org is an example of a nonprofit that can do good investigations.
How to find donors is also a frequent theme in various conferences. "Journalists are invited to make start-up alone. You don't have to expect any more from the media industry because it is almost impossible with the current media structure to hope that investigations can develop, "said Wahyu. (Ida Rosdalina)