Social media is the main medium for building networks for ISIS supporters. Some migrant workers in Hong Kong are drawn into it and even become key players. Here's a collaborative investigative report JARING.id, KBR, and CNN Indonesia.
Hong Kong, JARING.id - Kowloon Park, a park behind the Tsim Sha Tsui Mosque, Hong Kong is a meeting place for the community of supporters of the Islamic State of Iraq and Syria or better known as ISIS. At least this was said by Ina (not her real name), an Indonesian migrant worker in Hong Kong who admitted that she had been invited to join the community.
"They sometimes gather in the park up here. Beside this mosque, there used to be a gathering of followers like that (ISIS), "said Ina pointing to Kowloon Park, when we met in the Kowloon Park area, Hong Kong, last October.
Ina was invited to join the Islamic study group for Indonesian migrant workers who supported ISIS. Starting from contact on social media, continued with an invitation to join the recitation offline on the weekend. "There is a group WhatsApp, later there will be a cleric who embraces this understanding (ISIS). They are looking for friends like that, "he said.
Ina rejected her invitation to join because it was considered inconsistent with her Islamic understanding. That view was also conveyed in answer to the employer's question.
"Really Why do ISIS people wear (veils) like you, but kill people? It just claims to be Islam. Islam cannot hurt from speech, let alone (physically), "he said, repeating the conversation with his employer.
Towards Daulah
Ina's employer question arose amid the resurgence of the issue of the involvement of Indonesian Migrant Workers in Hong Kong in the pro-ISIS group. The reason is the Institute for Policy Analysis of Conflict (IPAC) report which was released at the end of July.
The 19-page report states that 45 Hong Kong IMWs were involved in various pro-ISIS activities. Even though it is relatively small compared to the total number of Indonesian migrant workers who exceeded 156 thousand people this year, this number has grown since this group was detected in early 2015.
One of the earliest evidences of the group's presence is a photo documenting 12 veiled women pointing their right forefinger while unfurling the ISIS flag. This photo appears along with the news about the alleged departure of a BMI in Hong Kong named Najma for Syria.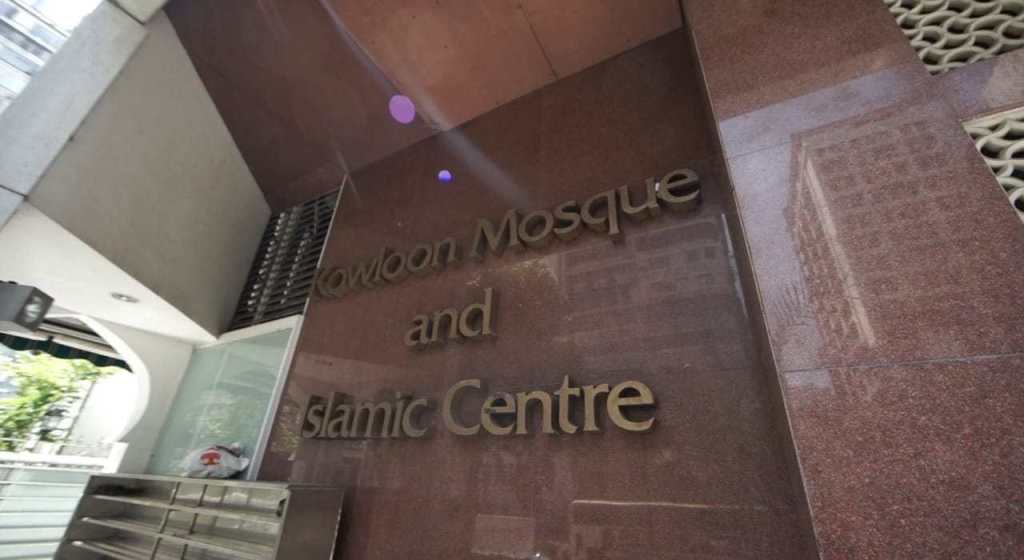 Najma reportedly left at the end of February 2015, following her husband Abu Arianto. The photo we got from a supporting social media account Daulah- a term used by this group to refer to the Islamic state promoted by Abu Bakr al-Baghdadi - reinforces this allegation.
In the photo Abu Arianto is sitting in the middle, side by side with Najma who is on the far right. Apart from the two of them, a man and four women took the photo. The bottom of the photo says "Memories at 17/8/2014; Hong Kong TST Mosque ".
Abu had transit in Hong Kong a few days before flying to Syria. South China Morning Post, a mass media based in Hong Kong, said Najma followed her husband in a condition of seven months pregnant.
Later, Abu was reported to have died, while Najma was unknown.
One of the earliest evidence of this group's presence is a photo documenting 12 veiled women pointing their right forefinger while unfurling the ISIS flag
Home Then Gone
Najma's steps towards Syria were followed by several other Hong Kong BMIs. One of them is Aya, a woman from Batang, Central Java.
Based on his confession to the Secretary of Surjo Village, Teguh Kurniawan, Aya left by land.
"Previously, he arrived in Turkey by train from Hong Kong. I ask really know that site, really know that group? I asked where did I get the information? From Facebook. Finally recruited there (via Facebook), "Said Teguh when we met last September.
This information is questionable by an Immigration official. According to him, the potential for failure of travel to Turkey by land route is very large because it has to go through visa checks in several countries. The most likely route that can be used is to use a direct flight to Turkey, then crossing into Syria.
"I ask really know that site, really know that group? I asked where did I get the information? From Facebook. Finally recruited there (via Facebook), "Said Teguh when we met last September.
Aya was immediately arrested by the Turkish police before entering Syria. On Friday, 29 January 2016, he was returned to his parents' house by the Bawang Resort Police and the Bawang District Leadership Conference, Batang Regency.
After returning from Turkey, Aya moved between her grandfather's residence in Sidoharjo Village or her father's house in Surjo. Teguh tried to establish communication with the residents, but in recent months they have lost contact.
Lia (not her real name) —BMI in Hong Kong — also used Turkey as a transit point before entering Syria. Heru, Lia's father, said that his son said goodbye to move to Turkey after his work contract in Hong Kong expired.
"Sir, I (Lia) want to leave for long work," Heru repeated when we met him at his residence in Kediri, last October.
Notes from the National Agency for the Placement and Protection of Indonesian Workers (BNP2TKI) said that Lia's work contract ended on August 27, 2016. To her father, Lia told me that she worked in a bakery while in Turkey. A different thing was told to Ayu, her sister.
"No, Lia said that she didn't work. Just read the Koran, keep on cooking. Get together with friends, "argued Ayu.
Ayu is very sure about that. This was because, while still in Hong Kong, every month Lia sent Rp. 1.5 million - Rp. 1.7 million to Indonesia. The shipment jammed immediately after Lia went to Turkey.
Lia moved around with several Indonesians while in Turkey, the rest Ayu didn't know. After being repatriated by Special Detachment (Densus) 88 last February, he only spoke when asked.
"He said there was a raid, then he was told to go home. (Lia) Asked what the problem was, I didn't tell you anything, "said Ayu about her sister's return.
Seven months after returning home, Lia lost her forest. Even though he had said goodbye to work in Bandung, until now his father had difficulty contacting him via cell phone.
Online Romance
Not all decided that Hong Kong BMIs who supported Daulah would join the same network. Ika Puspitasari, a BMI from Purworejo, prefers to build contacts with ISIS supporting networks in Indonesia on line.
Starting to become interested in extreme Islamic groups in 2012, Ika took allegiance to Daulah at the end of 2014. Instructions issued by ISIS spokesmen to carry out acts of terror in their respective countries as a substitute for moving to Syria prompted him to form small groups to carry out acts of terror in Indonesia.
The authorities caught Ika's involvement in the terrorist network in Indonesia after her husband, Zaenal Akbar, was arrested by Densus 88 on December 23, 2015 for planning a bombing in Bandung. Ika is the funder for the action codenamed "Concert".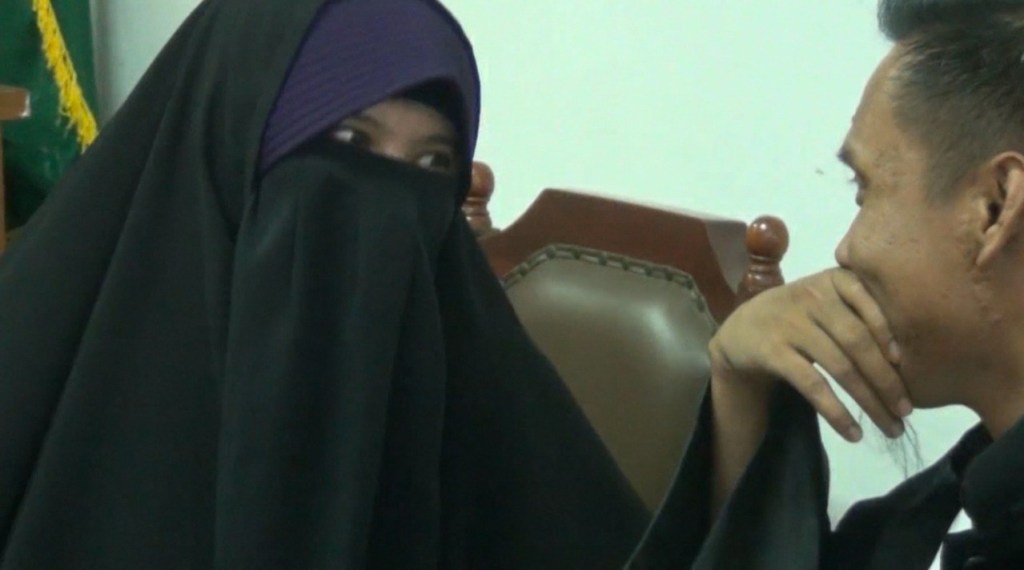 Interestingly, before marrying Ika on line, Zainal Akbar had a close relationship with a member of the Hong Kong BMI group who supported ISIS, namely Wati. They both had planned a wedding, but it ended in failure.
However, Wati overdo lent large amounts of money to Zainal. Ika then resolved these debts by spending her money. Currently, Wati is married to a supporter Daulah who joined as combatants in Marawi, Philippines.
Marriage online on line among ISIS supporters, especially those involving Indonesian migrant workers in Hong Kong, agreed Sofyan Tsauri, observer of extreme Islamic groups in Indonesia. "Some of Santoso's men married TKI from Hong Kong. Some Ikhwan also married TKI, "he said, Saturday, November 18 2017.
Sound, Not Recorded
Although some of their activities are tracked in cyberspace, traces of the presence of the Hong Kong BMI group that supports ISIS in the real world are only word of mouth. Eni Lestari, Chair of the International Migrant Alliance, said that this issue had appeared several times, but it was difficult to confirm.
"We heard about (the presence of pro-ISIS BMIs) two or three years ago. He (person) who reports it is always the third (or) fourth person. Not can be traced again, that's what made us unable to confirm its whereabouts, "he said when we were interviewed, last Sunday, October 1 2017.
In the midst of the news, the IPAC report that said 45 Hong Kong Indonesian migrant workers were involved in various pro-ISIS activities made Eni jolt. According to him, the mention of this figure does not reflect the real conditions in the field.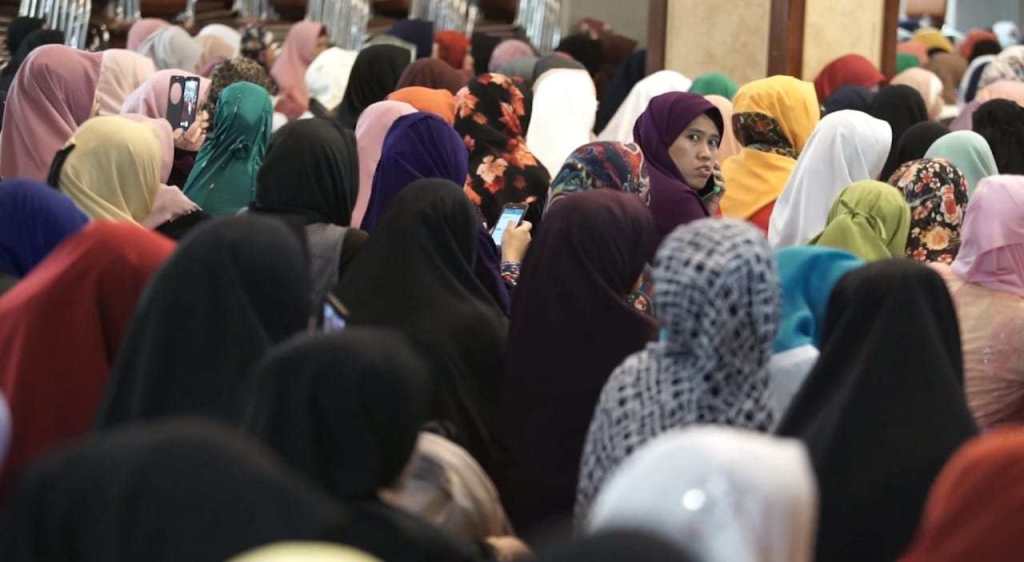 "The essence of the report (IPAC) does not reflect the reality on the ground. Remember, one case of people involved with the issue of radicalism has made international news, let alone there are numbers (45 people), "he added.
The Consul General of the Republic of Indonesia for Hong Kong and Macau Tri Tharyat admitted that he did not have data on the number of Hong Kong BMIs who were involved in groups supporting ISIS. "When asked how many people (were involved), I don't have data," he said, Tuesday, October 3, 2017. Tri said that the Indonesian Consulate General did not have the authority to carry out investigations. However, he continued, police intelligence had already worked before IPAC released its report.
The issue of radicalization is not the first time the Indonesian Consul General has been busy in Hong Kong. When Najma left for Syria in early 2015, the Indonesian Consul General for Hong Kong Rafail Walangitan gave a statement to the media that he would investigate the report.
We have difficulty confirming this statement because Rafail has been transferred. However, Tri Tharyat admitted that he did not know anything about the investigation that his colleague had mentioned. "I never received the report," said Tri when asked about the report.
Allergy Criticism
The Director General of Protection for Indonesian Citizens at the Ministry of Foreign Affairs Muhammad Iqbal chose to put the issue of radicalization separate from the status of migrant workers. "The radicalization process occurs everywhere, not only among workers (migrants). What I don't agree with is the stigmatization that TKI friends have been influenced by FTF (Foreign Terrorist Fighter), "He told us at the end of last August.
However, Iqbal acknowledged that there were a handful of Hong Kong BMIs who had communicated with ISIS support groups in Indonesia and other countries. This pattern, he continued, was influenced by job characteristics.
"Domestic workers who are at home 24 hours, (to) leave, they have to get permission from their employers. So that they communicate more through social media, "he continued.
Alfindra Primaldhi, a researcher at the Center for the Study of Terrorism and Social Conflict at the University of Indonesia, said that social media has a unique character to facilitate the radicalization process. Its social relationship curation system has the potential to make social media users allergic to criticism.
"We are increasingly exposed to things that have become interest us from the start. We no longer get things that are not in line with what we believe, "he explained to us, last October.
Like type finding type, ISIS supporters network with each other through social media without ever meeting face to face. Some migrant workers in Hong Kong are drawn into it, even becoming key players.