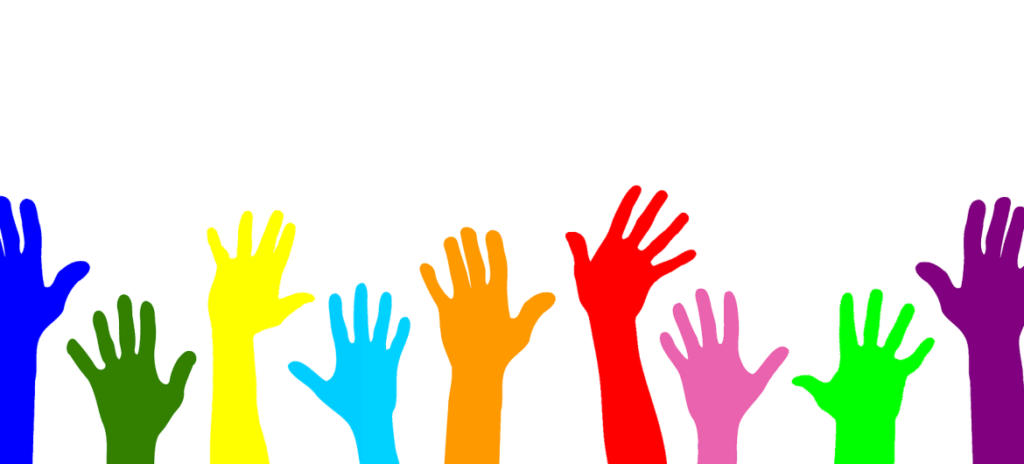 BACKGROUND
A news report published by online media in Batam explained the involvement of an official of the Riau Islands Provincial Government at the Head of Post and Telecommunications in the human trafficking case of minors. The involvement of the official was reported by the Non-Governmental Organization (NGO) of the Anti Trafficking Movement. From police investigations, it was found that two undocumented Indonesian migrant workers (TKI) were accommodated by this official at his home in Batam Center, Batam City.
That is one of the cases that were revealed in 2015 and it is suspected that there are hundreds of cases that have not been revealed. The International Organization for Migration (IOM) noted that in the period March 2005 to December 2014, the number of human traffickers originating from Indonesia reached 6,651 people. Of that number, 82 percent are women who have worked inside and outside the country as informal workers and 18 percent are men, the majority of whom experience exploitation while working as crew members (ABK) to fish or other laborers, including in coconut plantations. oil palm in West Kalimantan, Sumatra, Papua, and Malaysia.
IOM lists human trafficking victims from a number of countries and Indonesia ranks first. Of the total human trafficking cases involving 7,193 victims, 92.46 percent were Indonesian victims.
Details of human trafficking victims from Indonesia are 950 women aged children and 4,888 adult women. Meanwhile, male victims aged 166 children and adult men were 647 people.
The majority of victims were of low economic level and had low education. It is the government's responsibility to address this problem, in line with the SDG's and Nawacita's goals, namely to alleviate poverty and protect its citizens.
The mass media also has a significant role in exposing and informing this crime of human trafficking. Journalists who have the ability to trace human trafficking cases and the mass media that provide comprehensive investigative coverage are also very much needed at this time. Investigative reports that are able to uncover the mode of human trafficking crime are expected to encourage state officials to act more swiftly in handling human trafficking cases.
In order to encourage coverage and production of more in-depth / investigative reports on human trafficking, the Indonesian Network for Investigative Journalism (JARING) -The Archipelago Media Development Association (PPMN) in collaboration with Free Press Unlimited FPU will organize an Investigative Coverage Training Program on Human Trafficking.
PURPOSE OF ACTIVITIES
Citing an understanding of investigative journalism from the Dutch-Flemish Association for Investigative Journalism: Investigative journalism is critical and conscientious journalism. And there are three types of investigative journalism:
Dismantling the scandal. This investigative report aims to expose legal crimes, rules and norms committed by organizations and individuals related to human trafficking.
Reviewing policies and functions of the government, companies and other organizations related to human trafficking cases found.
Investigative reports are intended to show changes in society
Inviting mass media and journalists together to pay deeper attention to the issue of human trafficking.
Based on that, the purpose of this activity was carried out.
THEMES OF COVERAGE
In general, the theme of the coverage determined is "Human Trafficking in Indonesia". The committee provides freedom for participants to dig deeper into human trafficking issues, which includes:
Regarding the involvement of government officials in trafficking
Fraud cases, targeted inducements by anyone
How to trace the areas that are the target of human trafficking
Patterns of recruitment for sale or prostitution.
Document forgery
And others.
Final result / output
Selected participants will make 1 (one) coverage and will be published in the media of each participant and AJI network media, national television, national print media and on www.jaring.id and www.ppmn.or.id.
FELLOWSHIP TERMS
The committee will open opportunities for journalists throughout Indonesia and will then be selected to be invited to Jakarta for training.
This training and production mentoring provide fellowships to journalists who are eligible and pass the selection. Fellowships in the form of mentor guidance and financial assistance for investigative reporting.
This fellowship is open to journalists in print, online, television and radio media throughout Indonesia. Journalists who are interested must make plans or proposals for investigative coverage with the theme: human trafficking and submit it to the committee at PPMN via e-mail info@ppmn.or.id or post to the address: Jl. Utan Kayu No. 68H Jakarta, 13120, no later than 30 July 2016.
The coverage plan must contain at least: (1) the angle / coverage question that you want to answer from the big (joint) theme, (2) a summary of the background of the problem, the initial data / documents that you already have and an explanation of why this coverage is important, (3) a list of sources who must be interviewed, data / documents and reports that must be obtained to complete the coverage, (4) an estimated budget for the funds needed.
Each coverage plan is submitted by one journalist. One participant can send several suggestions for coverage. Journalists' participation in this fellowship must be known and approved by the editor in chief or the head of the respective regional bureau and proven in writing. A letter of approval from the chief editor or head of the bureau, as well as explaining his willingness to publish the coverage of the fellowship participants.
Each proposal will be selected based on whether the proposed angle is interesting, whether the initial documents / data are strong or not and whether or not the coverage will be completed within the available deadline. The mentor will review the proposed coverage budget and determine the agreed amount according to needs and circumstances. The amount of budget allowed to be submitted is determined by the committee.
ACTIVITY FLOW
Coverage proposals sent to PPMN / JARING will be selected by fellowship mentors and become a maximum of 12 (twelve) journalist proposals with the best coverage plan, then invited to attend training in Jakarta. The 12 journalists represent four types of media: print, online, radio and television.
A total of 12 selected fellowship participants will attend training in Jakarta. The training will explain what are the important aspects that must be considered in the coverage of human trafficking, journalistic investigative techniques for uncovering cases and sharing experiences with senior journalists as well as preparing a coverage budget. In this training there will also be a sharpening of the coverage plan with the mentors in the form of discussions.
At the end of the training, each participant will present the report proposal which has been sharpened for re-selection. The committee will select the 6 best proposals for guidance / mentoring and coverage costs. Only selected participants will work on the coverage under the coordination of the committee and guided by a mentor. Mentoring is done face-to-face and via e-mail.
MENTOR / TRAINER FELLOWSHIP
The mentors / trainers who are senior journalists with experience in investigative reporting will guide the training and will work effectively to select 12 participants. Also works as an editor and investigative reporting coordinator until the joint participant reporting process is complete.
SCHEDULE OF ACTIVITIES
July 1- 30 2016: Registration of participants
1 - 15 August 2016: Judging / selection of selected participants
27-29 August 2016: Training
1 September - 30 November 2016: Coverage and mentoring
1 - 30 December 2016: Loading results of coverage
COVER AND INFORMATION
Thus the terms of reference for this activity are prepared as a guide for the implementation of activities. The participant's biodata form and the approval letter from the editor-in-chief / bureau chief can be downloaded here.