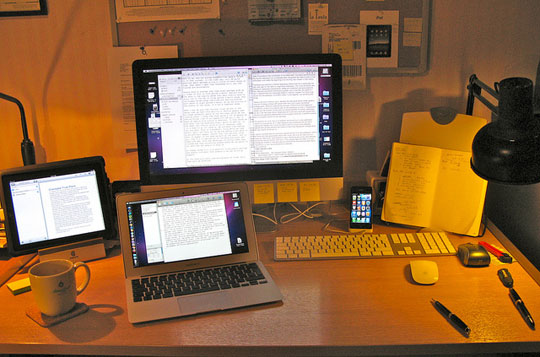 The name Brown Moses suddenly surfaced when he succeeded in uncovering the story of arms smuggling in the Syrian civil war from a point of view that was untouched by journalists, with his capacity as a blogger and citizen journalist, his achievements being a new example of how citizen journalism can become of high quality.
Brown Moses is certainly too weird to name someone, his real name is Eliot Higgins. When the Syrian war began in 2012, Higgins was an unemployed person who spent his time in front of a laptop while looking after his son at home, a quiet house in Leicester, England.
As Higgins was preparing breakfast on August 21, 2013, when he opened Twitter on his cell phone, he found tweets about a possible chemical weapons attack in Ghouta, a suburb of Damascus City. With journalist-level curiosity, he searched Youtube from his laptop, Videos about Ghouta were lined up and displayed pictures that stifled Higgins.
Previously Higgins had been a blogger since March 2012, he created a blog and used the pseudonym "Brown Moses? which he copied from the title song Frank Zappa. It is through this blog that he displays the results of searches and analyzes about conflicts in the Middle East which he processes from materials on the internet, especially videos from Youtube.
Until finally he focused his attention on tracking the types of weapons used in the war. This expertise is obtained by himself using the internet. Through his blog, you can monitor the development of weapons used by the rebels (Free Syrian Army), one of the findings is the use of the M79 Osa rocket launcher used by the opposition forces against the government of Bashar al-Assad.
Higgins thinks there is a practice of smuggling the rocket launcher which was made in Croatia. The results of this search were then followed up by CJ Chivers and Eric Schmitt of The New York Times. They found that the weapons were bought by the Saudi Arabian government, transferred to Jordan, then smuggled into Syria, and according to this report the process has the backing of the United States.
While the attack in Ghouta was finally proven to be a chemical weapons attack after the UN Inspectors conducted research in the area, the UN team also found the use of Russian-made artillery rockets during the Soviet Union era. The flow of the entry of these weapons can then clarify the role of several countries in the internal upheaval of Syria.
?? Perhaps there are more stories that Eliot Higgins managed to unravel than most journalists have been able to do in their entire career. Praise Stuart Hughes, BBC news producer. Higgins' persistence in carefully sorting the images scattered on Youtube has resulted in a result that is used not only by the mainstream media, but also by international organizations such as Human Rights Watch.