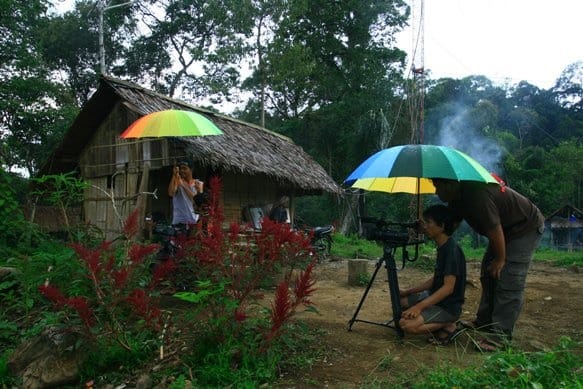 JAKARTA, JARING.id - RCTI has worked on investigative coverage several times about human rights activist Munir Said Thalib, who was poisoned on a flight to Amsterdam in 2004. They are very serious, even financing coverage to Pakistan.
Dandhy Dwi Laksono, who at that time was still the Head of Coordination for Liputan (Korlip), had to be released. It is impossible for an investigation to be carried out in conjunction with his daily duties in charge of nine corpses and around 30 journalists. Dandhy was not bothered by his daily work for four months in the course of the investigation.
"Not being given a daily work for four months, that's a luxury, right? For a TV that isn't news, it's really a luxury. There were many times we covered investigations at that time, "Dandhy recalled in a chat with JARING.id in Jakarta, Tuesday (2/8).
Three years at RCTI is his longest career as a journalist in a private TV company. Usually move every one year. For Dandhy, there is a certain satisfaction when making in-depth, even addicting coverage. Although it does not answer completely, for him in-depth coverage answers more questions.
"So if there is an incomplete story it feels like there is something wrong," said Dandhy.
Dandhy said that around the early 2000s, when there were not as many online media as now, television still often did serious investigative coverage. Investigative coverage that not only features investigative reporting techniques, but investigations that want to reveal the crime that occurred in a structured manner.
But now, television is getting less serious about investigations. The reason was that no television media wanted to employ journalists for four months for one work. From the media business side, Dandhy said this was considered detrimental. Apart from losing economic opportunities, carrying out investigations also carries legal risks.
Investigative coverage is not possible without charge. The media that have the opportunity to carry out investigations are certainly the ones that are financially stable. But the established media linked to the media conglomerates have not investigated either.
"Almost all of the media now have network with conglomerate networks. Did they end up doing an investigation? Not really, "he said.
Undeveloped
Hardly any non-news TV wants serious in-depth coverage. One indicator that can be seen from the broadcast time of the program is in depth reporting which is approaching the early hours of the morning. If the media were serious, such a program should have existed prime time.
Even the serious ones set rather heavy targets, for example investigations or indepth reporting, which airs twice a week. The result is coverage that uses solely investigative techniques, not investigative work. Investigative techniques use only hidden cameras and reveal only one factor.
"If we want to relate the correlation, why have we had counterfeit drugs in the Pramuka market for years, for example, but it has never been revealed. Well, investigative technical coverage with a weekly deadline can only reveal one or two persons. But will they be able to reveal who supplierher? "said Dandhy.
Investigative activities are actually very much supported by television's audiovisual technology. Television journalists only need to turn on the camera to show a location without having to bother learning descriptions. This convenience that the print media does not have.
The character of audiovisual media certainly has weaknesses such as not being able to parse complex data to show cases of corruption. But for crimes against humanity, environmental crimes, and infrastructure corruption should be the focus of television investigations.
"TV should be at the forefront of investigations," said Dandhy.
The mass media also has the power to determine which topics are trending without having to depend on what issues are widely discussed in the public. Moreover, crimes that are committed in a structured and systematic manner will be hidden from the public and the duties of the media that must make them become trending.
"If the media doesn't want to do this it means he is not doing his job. But most media only pursue the trending issue, without wanting to create trending, "he said.
Investigation to Documentary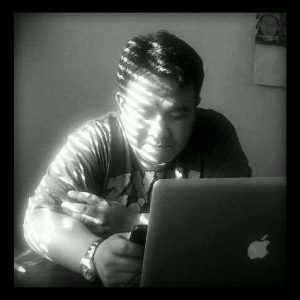 For Dandhy, investigating Munir's death was the most memorable reporting experience. It took weeks just to match whether or not a photo of a member of the State Intelligence Agency (BIN) was connected to Polycarpus.
All digital data of BIN members in the intermediate ranks has been deleted so that the data that can be searched is only available in hard copy. They searched the alma mater, the place where the BIN member had worked, to what kind of event he had attended.
"Let alone find out who is the killer or the mastermind. Even verification takes a long time. It's like peeling an onion skin, "said Dandhy.
Due to investigative coverage as well, Dandhy once rode a motorcycle without knowing that both axles were loose. He just found out that both wheels were almost dislodged when the repairman checked the condition of the motorbike. The workshop clerk said it was impossible for the two axles to be loose without being stopped because they needed special bolts.
Until now, Dandhy didn't know and didn't try to find out. According to him, the sabotage experienced was a kind of warning that the person being faced could do anything and was dangerous.
Starting his career as a journalist in 1998, Dandhy decided to leave the media company and together with the former editor-in-chief of KBR Voice of Human Rights (VHR), Andhy Panca Kurniawan, Dandhy founded an audio visual production house organization called WatchDoc in 2009. At least, 165 documentary episodes have been produced. , 715 television features and 45 commercial and non-commercial videos.
Dandhy decided to leave the media company because he thought that each media company had editorial fences created by the media itself. Later, Dandhy chose documentary as a space for expression.
"Right now I want to get out of all boundaries, regulations and editorials. That's why it's a documentary, "said Dandhy. (Deborah Blandina Sinambela)