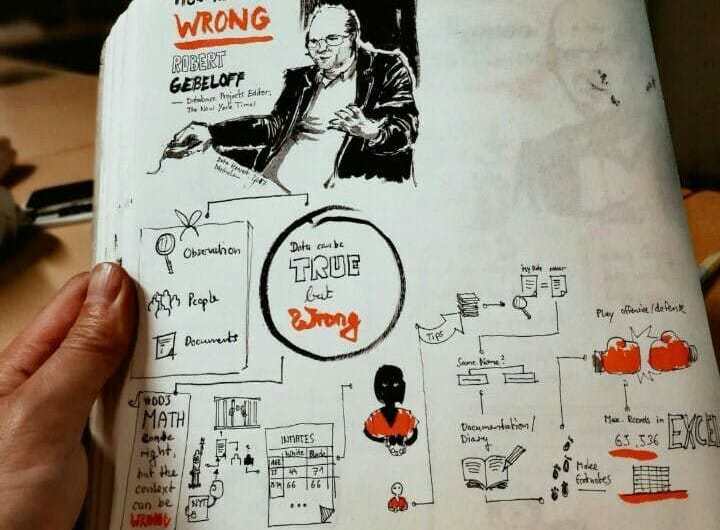 At the intersection of data and journalism, a lot can go wrong. Being careful may not be enough. Data journalist New York Times Robert Gebeloff explains that in data journalism we cannot solve something that is "half right".
Anything that isn't right is wrong and data journalists can't be wrong. Unlike such fact-checking sites Politifact, which creates a "scale" for truth, from false to true and everything in between.
"Journalism data must always be correct," said Gebeloff in European Investigative Journalism Conference & Dataharvest, which was recently held in Mechelen, a city 20 minutes outside of Brussels.
Even though our story is true, Gebeloff also thinks that there is still room for error if it fails to find context or fails to acknowledge uncertainty and does not describe findings correctly. "Your story can be mathematically correct, but wrong in context or explanation," he said.
Also, when working on a story, journalists should consider whether they are using fantastic math, thinking statistics or standard math. The use of fantastic math can explore complex relationships, but at the same time, the stories will be more difficult to explain.
Using fantastic math may be necessary to find or report a story. But if we can't explain what we've done to our readers, they might be skeptical.
"Sometimes I don't make up stories because I can never explain the methods I need to my audience," he said.
For that, Gebeloff suggests journalists use checklists to avoid mistakes with data journalism. Because half the truth is wrong, and data journalism must always be right. But just being facts isn't enough. Stories can be mathematically true but false in context or explanation. Here are some check lists that can be used:
- Check the data carefully. Check data with respect to date, check spelling and duplicates, identify data outliers or data that fall outside the standard deviation. Finding significant statistics alone is not news. If something is trending, it should be true in general and not just by a particular year, take a longer timeframe and combine year averages. Make sure the data represent facts.
- While working, keep a logbook that records what was done and how to do it. Because the calculations carried out must be reproduced.
- Be sure to explain the method used to the audience and understand how the story was discovered.
- Apply attack and defense methods simultaneously. Find the most likely story, but think about the possible wrong reasons or what the target might respond to.
- Use target as a source to find counterattacks before they are published.
- As part of the review process, create a footnote file. Get to know each fact and give it a number. Then, for each fact, write down which document, where, how to know it and the evidence. Fix what needs fixing.
Source:
https://github.com/gebelo/training2017/blob/master/wrong.pptx